DevOps as a service company
DevOps is aptly and practically described as a methodology or practice of development engineers participating together throughout the life cycle of a service. This way of thinking about collaboration should be developed from day one to future support. Code&Care, as an experienced DevOps solutions company, helps the clients achieve greater business agility. Release software with precise changes instantly reduces deployment risks.
Let's start a conversation about how you can create or improve your software product. We're here to help!
End-to-end DevOps services
DevOps as a service brings traditional collaboration between development and operations teams to the cloud, where many processes can be automated with scalable virtual development tools.
The Code&Care DevOps engineers bring DevOps processes to your organization and use modern tools to complement our frameworks. We automate your cloud infrastructure and processes, providing continuous delivery and continuous integration to get your product to market quickly.
Our industry-leading DevOps services and market-proven DevOps best practices enable you to bring a rich product to market faster and at a lower cost.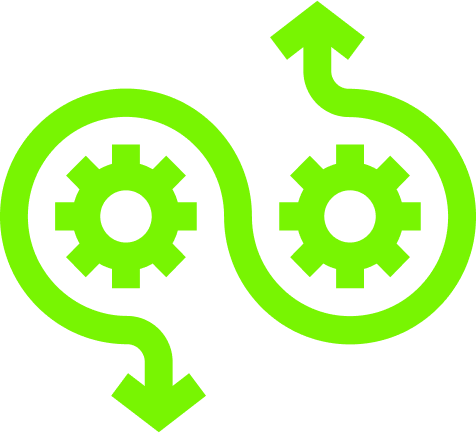 Our services
Whether you want to use DevOps for web development, be it a standalone application or full-scale development, we provide exceptional services across multiple verticals.

01.
Strategy & assessment
We assess your current maturity and develop the scope, architecture, and roadmap required to ensure continuous delivery and empower DevOps across the company.

Take advantage of our DevOps consulting services to accelerate the time to market for your software. We provide full DevOps assessment, DevOps automation, and DevOps management.

03.
Configuration Management
Benefit from a comprehensive set of tools to quickly identify problems and increase the flexibility to enjoy the highest quality of service. We have experience in managing your lean operations.

04.
Integration & Deployment
(CI/CD)
Our team provides effective solutions for DevOps development with continuous integration. We ensure that every software change is automatically deployed to production.
We'll help you move your complex business infrastructure to the cloud. With Azure, AWS, or Google Cloud, the team scales your existing system to make it cloud compatible.

06.
Infrastructure Automation
We help you speed up your software with a scripting environment by linking many nodes together.
Key benefits of DevOps Services
1

Accelerated development processes
Cut deployment time in half and implement new improvements faster, allowing the DevOps engineer to organize and automate the deployment process.
2

Increased release reliability
DevOps engineers can help you build an effective delivery lifecycle through effective planning, build, test, and deployment processes. Engage DevOps engineers to accelerate release management through transparent communication and faster feedback loops.
3

Faster testing processes
Save time and money on troubleshooting by implementing best practices and DevOps tools. This way, you can identify and fix defects before they go into production.
4

Continuous application monitoring
Use DevOps services to respond faster to customer needs. Take advantage of advanced application and infrastructure monitoring systems and faster release rates.
5

Stable, scalable, and secure infrastructure
By properly organizing all processes, operations, and infrastructure, you can easily scale your product and enjoy its stable performance.
Deliver Faster Software with DevOps!
Our DevOps Implementation Process
The DevOps implementation process consists of 5 steps:
Discovery Phase
The work begins with a discussion, during which the client shares his problems, shows bottlenecks, and identifies product pain points that need to be addressed.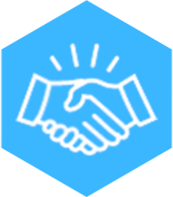 Choose a Solution
We present possible DevOps solutions for your tasks, giving you an idea of the team size, budget, and timeline to implement the solution.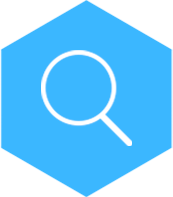 Implementation
The engineers can solve any problem with your software infrastructure, customize continuous delivery according to your business goals, organize a clear release management process, etc.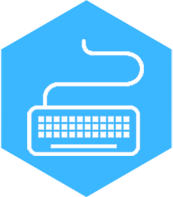 Report
Throughout the process, you will communicate directly with your account manager and receive weekly updates.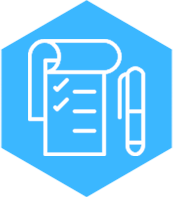 Support
A DevOps engineer can continue to support the product, scale it, and maintain excellent performance if you need it.

Hire DevOps services company for Your Project
Code&Care offers DevOps as a service, enabling fast application connectivity, delivery pipeline automation, continuous integration, and application development on leading cloud platforms. Besides, we provide:
A set of suitable DevOps implementation models

Estimation costs for the discussed DevOps
implementation model

Recommendation the right set of DevOps tools

A comprehensive DevOps maturity assessment
performance
Models of cooperation
We provide our clients with the opportunity to choose the most suitable payment model. We adhere to a policy of the most transparent pricing. And we guarantee that you will not face any hidden fees in the contract.
No hidden fees

We sign NDA

High-level Security

Quality Management System
Outsourced product development
starting from
$34.50
hourly
The hourly rate is paid based on the amount of time the developer has worked under your project.
Flexible interaction models
Suitable for short term tasks
Reliable developers
Extended team & Staff augmentation
fixed cost
$4800
monthly
Payment is made in accordance with the fixed cost of each month (8 hours/day, 160 hours/month).
Scalable team
Reduction of recruiting costs and training
Handpicked tech specialists
FAQ
Questions you may still have
What is the typical team size?
We provide our clients with teams of different sizes as we strive to be flexible and adapt to their needs as much as possible. At the same time, we can expand your team with one developer, as well as create a special team of six developers for your company with the possibility of scaling later.
What tools are required for DevOps?
DevOps teams use tools for infrastructure automation, deployment automation, performance management, configuration management, log management, and monitoring.
What are the challenges of implementing DevOps?
When implementing DevOps, companies face challenges such as moving from legacy infrastructures to systems based on microservices, struggling with the Dev and Ops mentality in the company, over-focusing on tools, resistance to change among employees, conflicts between Dev and Ops tools.
What are the benefits of DevOps for software development?
Companies using DevOps methods create products faster. By working as a team of cross-functional members working together, DevOps organizations can operate at maximum speed and innovation. DevOps provides companies with three types of benefits — technical, cultural, and business.
Get the best out of DevOps
with Cod&Care`s
development team