Change is an inevitable factor in the dynamics of technological advances. Who would have thought that the popular Facebook would one day rebrand itself as Meta? However, major events like this have often sparked discussions that have changed the way we think about technology.
The Metaverse is also one such phenomenon that has captured the attention of everyone in the technology world. Many experts call the metaverse the next iteration of the Internet, powered by virtual and augmented reality technologies. With the wide range of potential uses for the metaverse, it is only a matter of time before the concept of a metaverse becomes a reality.
In this article, we are going to discuss a metaverse wallet concept, its features, development stages, technical stack, etc. So, let's dive deeper into the topic!
What Is The Metaverse?
In its digital version, the metaverse is a virtual world based on blockchain technology. This all-encompassing space allows users to work and play in a virtual reflection of real and fantasy scenarios, online realities, from science fiction and dragons to more practical and familiar environments such as shopping malls, offices, and even homes.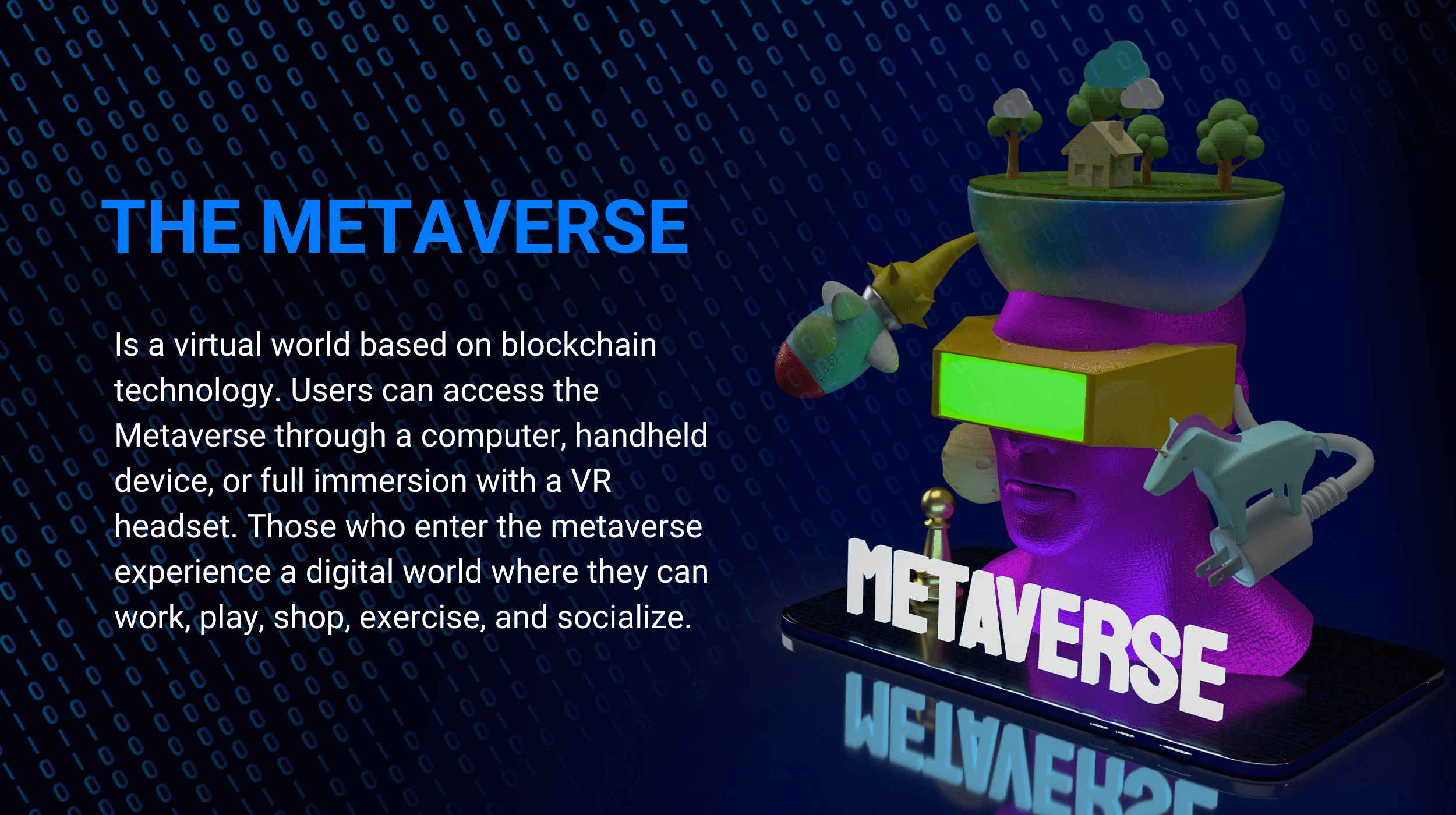 Users can access the Metaverse through a computer, handheld device, or full immersion with a VR headset. Those who enter the metaverse experience a digital world where they can work, play, shop, exercise, and socialize. Users will be able to create their avatars based on facial recognition, open their own business of any kind, buy real estate, create content and assets in the world, and attend concerts of real superstars — all in one virtual environment.
At the same time, the metaverse is a virtual world with a virtual economy. In most cases, this is an online reality based on decentralized finance (DeFi), where users exchange value and assets using cryptocurrencies and non-fungible tokens.
The Metaverse Is the New Black in the Tech Industry
The Metaverse has been referenced in dozens of fantasy novels and featured in films and TV shows. The word itself is a combination of the words "meta" (transition to something) and "verse" (short for "universe"), that is, a new universe that goes beyond the conventional physical world. The Metaverse is now understood as a shared virtual space where people can interact through their avatars.
Over the past few years, metaverse technology has attracted the attention of big tech companies, including Facebook (Meta Platforms, Inc.), Google, Microsoft, and hundreds of other smaller companies. In July 2021, Mark Zuckerberg announced that his social media platform would become a metaverse in five years.
So why are these giants so eager to launch it? Zuckerberg believes that the metaverse ensures the organic development of the company within the existing concept, but there are also specific reasons that fuel the hype:
Increased engagement
​​VR is supposed to increase the time users spend online and therefore encourage content consumption.
A new content marketplace
The metaverse offers huge opportunities for creating and selling virtual content, much more than Instagram or Tik Tok.
A new branch of the economy
According to Zuckerberg, the Metaverse should have its own comprehensive economic system.
A new level of communication
The metaverse will allow people who are thousands of kilometres apart to communicate as if they were sitting in the same room.
But the accelerating pace of the metaverse has a lot to do with the coronavirus crisis, as it has forced thousands of businesses to shift their workforce to remote workspaces. Maintaining social connections and work standards requires not only a new channel of communication but also a new space for people to interact in real-time. And this is where the metaverse comes into play.
Now, let's overview some statistics related to Metaverse:
📈 Metaverse is expected to reach the $800 billion mark by 2024, as it is already at the $47 billion mark thanks to a surge of interest in 2020 when the pandemic was at its peak.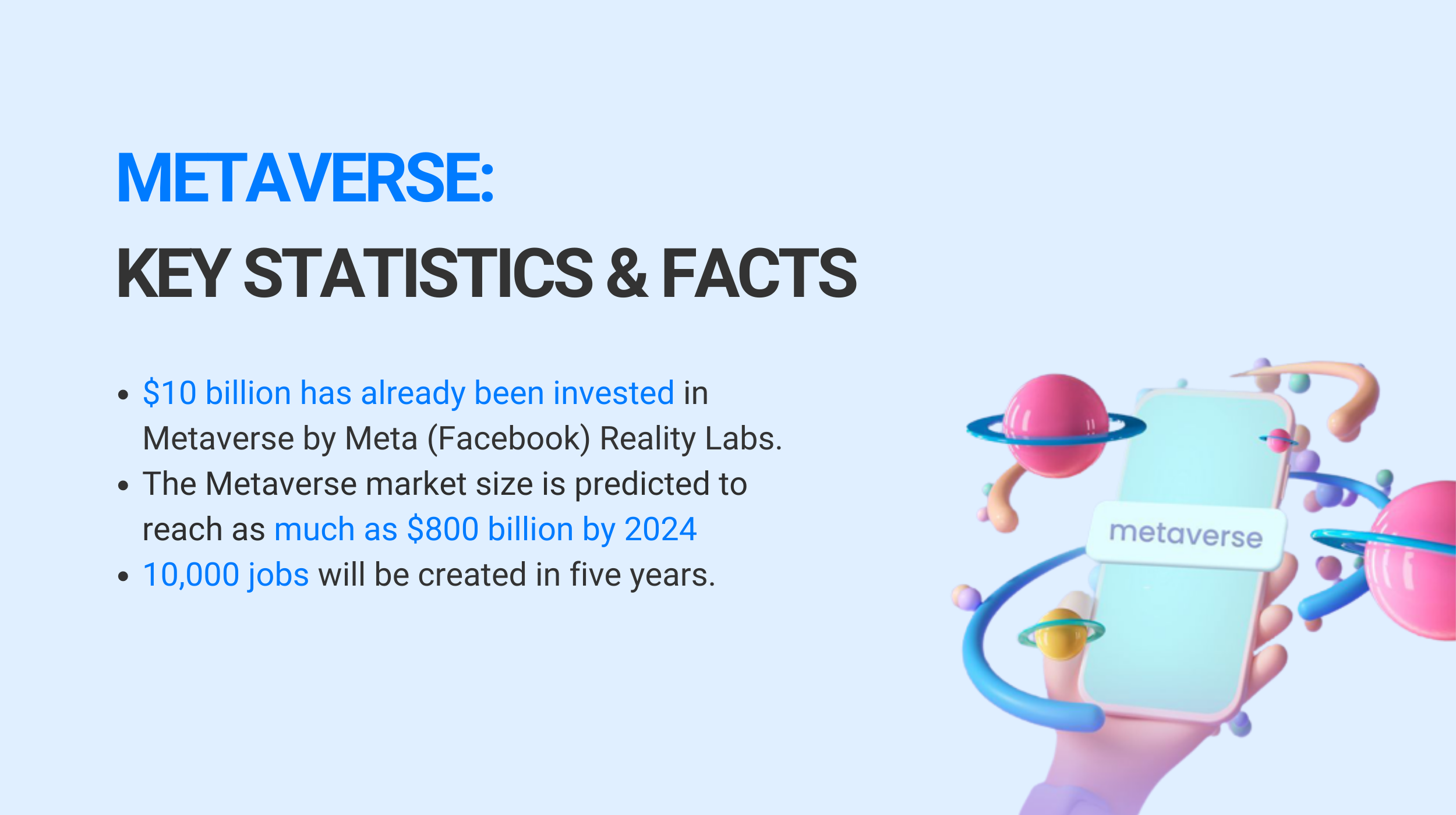 📈 $10 billion has already been invested in Metaverse by Meta (Facebook) Reality Labs.
📈 10,000 jobs will be created in five years.
📈 Fortnite, released in 2017 by Epic Games, has already held two concerts around the world with over 10 million active users.
📈 While Sony's surround sound pioneers have mentioned that they have invested $200 million in Metaverse to get the rights to the sounds, the music that will become part of the Metaverse.
Metaverse Cryptocurrency
The projects of the metaverse in blockchain networks are based on fungible tokens – tokens that are shareable and can be exchanged with each other. These tokens are used to purchase digital assets such as virtual land or avatar outfits. They can also be exchanged for other cryptocurrencies or fiat currencies. Some metaverse cryptocurrencies also allow their holders to vote on decisions within the metaverse platform, such as where money should be invested or which new features to release first.
Here is the list of the most prominent metaverse tokens.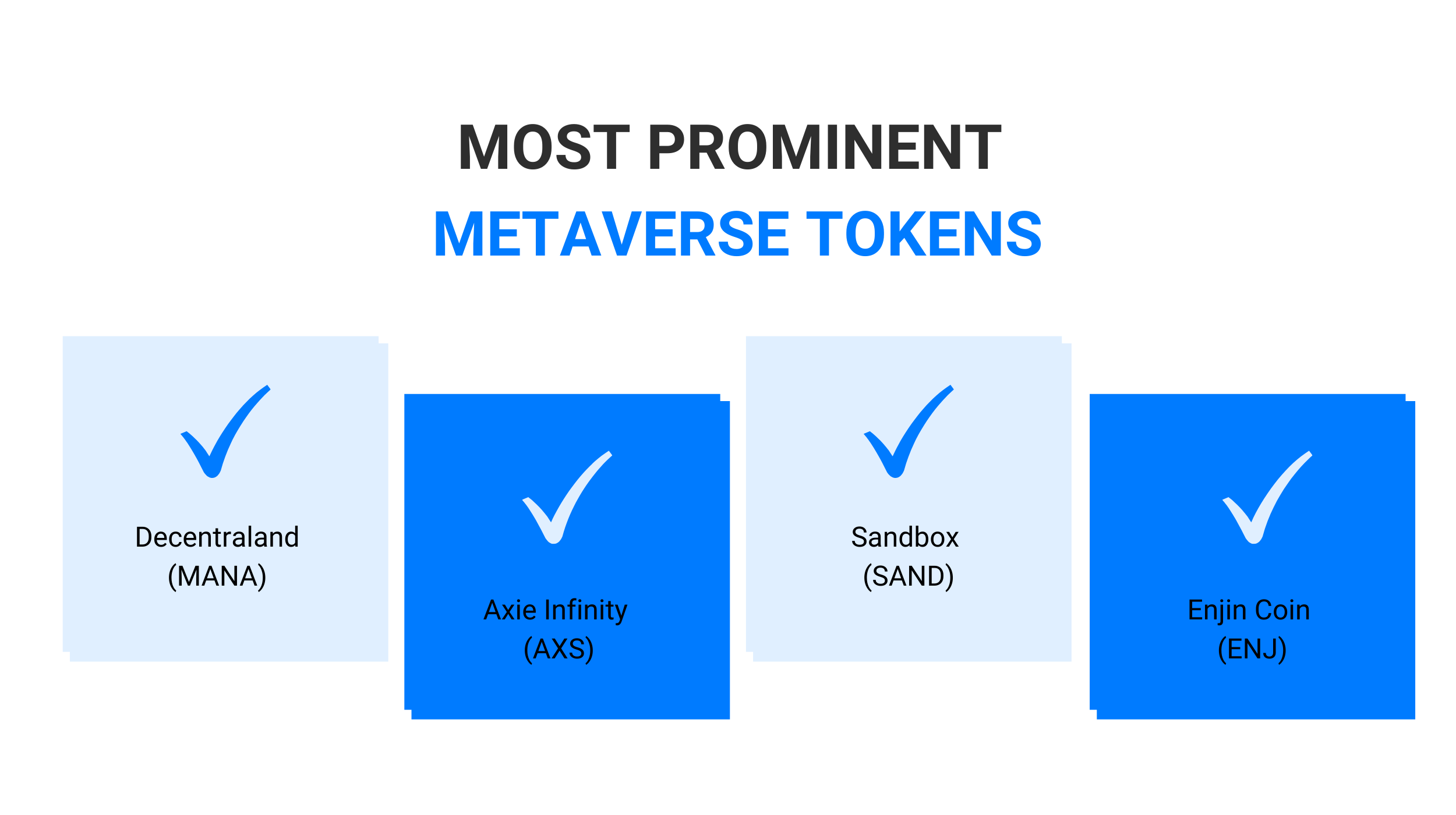 What is the Metaverse Wallet App and How Does It Work?
✔ Metaverse wallets are similar to other blockchain wallets, but with some additional features. The wallet allows the user to store, receive and transfer tokens. In addition, the Metaverse Wallet allows users to create and issue smart assets. They can choose the asset name, amount, and issuers. In addition, users can use ETP to accumulate interest in the same way that physical bank deposits work. Metaverse is constantly evolving and improving in the hope of optimizing its services.
✔ As for the Metaverse wallet, users can store ETP, the original Metaverse token, as well as ZenGold, a physical gold-backed smart asset system based on the Metaverse blockchain, and ZenDao, a decentralized platform developed on the Metaverse blockchain.
Types of Cryptocurrency Wallets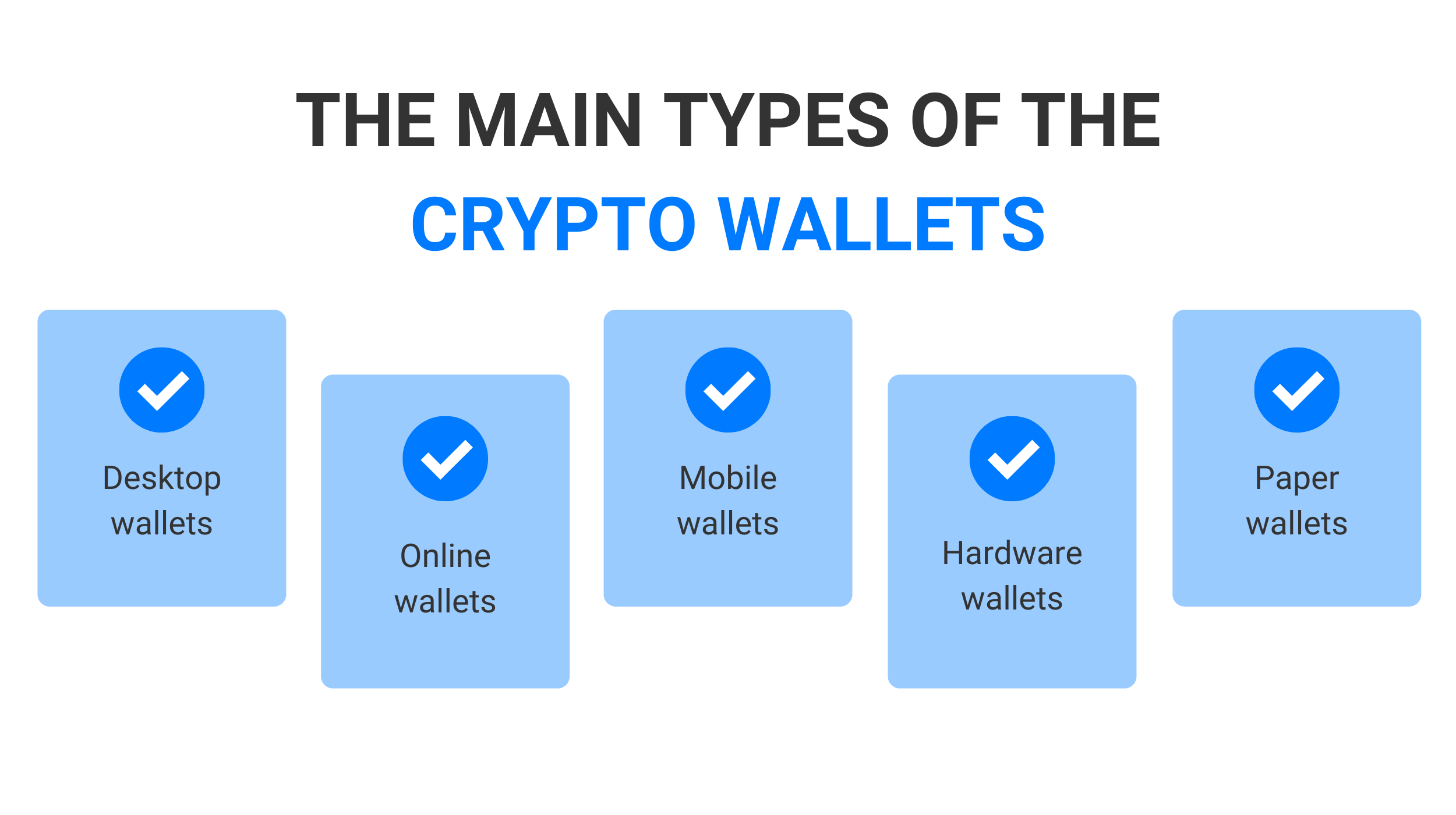 There are several types of cryptocurrency wallets. Here is the list of the main of them:
Desktop wallets
The desktop wallet has already become a classic. This allows users to store their cryptocurrencies directly on their computer, however, the computer must have sufficient storage space and powerful processing power. Some desktop wallets require less processing power because they store cryptocurrencies with an intermediary service.
Online wallets
These wallets allow you to store cryptocurrencies online and are the least secure of all solutions.
Mobile wallets
Mobile cryptocurrency wallets are a good intermediary between desktop and online solutions. Their use does not require additional capabilities from your smartphone, and additional security measures may be implemented for such applications. A customized mobile cryptocurrency wallet is a secure and affordable solution for companies that want to exchange cryptocurrencies or provide their users with the opportunity to do so.
Hardware wallets
This type of wallet is considered the most secure. These are special devices that store private keys for accessing cryptocurrency.
Paper wallets
A paper wallet is a document containing the private and public keys used to manage your cryptocurrencies.
How to Create a Cryptocurrency Wallet App: an In-depth Guide for 2022
Must-have Features of Metaverse Wallet
We have analyzed the most popular solutions in the market and have collected the list of main functions.
Login
The main function that helps people to register and fill out the form with wallet access keys. Many wallets use an email address or phone number to register. In addition, users must provide some information to protect the confidentiality of transactions and personal information from hacking attempts.
Fast and cheap international transaction processing
Transactions around the world take up to 5 business days as the intermediary bank verifies the details of the transaction, causing payment delays and increased costs. There are no intermediaries in cryptocurrency networks. The blockchain verifies transactions and processes them within minutes for a small fee.
Increased security
On networks like Bitcoin, Ethereum, and BSC, you can't reverse an erroneous or unauthorized transaction, and the counterparty is hard to find, so there's no way for users to recover money if it's stolen. This is the reason why your application needs to be protected from hackers, phishing, and user errors.
Favorite addresses
This feature eliminates the need to enter public keys, making recurring transactions even faster, such as paying for a subscription. QR codes and this feature are not needed, but people like them and are easy to develop, which is why they are in almost every cryptocurrency wallet.
Transparency
The open-source software is the basis for the cryptocurrency wallet software, so anyone can test the safety, security, and workflow.
Confidence
Encryption technology protects user data from hidden and unauthorized access. Even if someone knows the public key, the credentials are still not available.
NFC support
If you want your wallet to work with NFT, it must support ERC721, ERC1155, Composables, dGoods, NFT Cosmos, TRC-721, BEP-721, BEP-1155, and others.
Notifications
Thanks to this feature, people will receive messages with important data. That is transaction checks, application updates, deposit and withdrawal of funds, suspicious activity, etc.
How to Build a Metaverse Wallet Step-by-Step?
A typical metaverse wallet development stage consists of several stages. Listed below are the development steps you go through, and these steps occur no matter what wallet you are developing.
Stage# 1. Selecting the type of wallet
Work on creating a metaverse wallet starts with determining the target audience. Your potential users have a big influence on the design, features, technology stack, integration, etc.
Stage #2. Analysis of the market, audience, and competitors
Often, before developing a software project, it is worth conducting market research, target audience, and competitors. The research will help you understand what kind of product people want to see (design, features, integrations), what solutions are now widespread and successful.
Stage #3. Selection of the main characteristics
Now that you know what your audience needs, it's time to move on to identifying the core features of the app. We have already listed the key ones above.
Stage #4. Design
This stage usually starts with a template where you describe the wallet and user flows. Next, designers create prototypes and layouts. If these prototypes are approved, coders will start working on them.
Stage #5. Technology stack selection
Now that we have discussed the design and functionality of your wallet, we need to check the technical side of the development.
Stage #6. Development
Web, back-end, blockchain, and mobile programmers work on the design and functionality of your wallet.
Stage #7. Product testing
QA engineers check the code for errors and problems. In addition, they test usability, functionality, security, and the system as a whole in various workload scenarios.
Stage #8. Deployment and support
With a solid end product in hand, you can release a solution. A good metaverse wallet development company provides additional support to its customers after the release of the product. If you experience any downtime or difficulties, the team can help you resolve these issues.
How to Create Your Own Cryptocurrency App: Everything You Need to Know
What Technologies You May Use?
We recommend using only up-to-date technologies as it makes the maintenance and update of the app easier. Here is the list of the main of them:
✔ Blockchain: Ethereum, Binance Smart Chain
✔ Token standard: ERC721, ERC1155, BEP-721, BEP-1155
✔ Smart contracts: Ethereum Virtual Machine, BSC Virtual Machine
✔ MEAN stack
✔ Cloud: AWS, Google Cloud Platform, MS Azure
✔ Push notifications: Twilio, Amazon SNS, MAP
✔ Databases: MySQL, MongoDB, Redis
✔ API: Web3
Conclusion
The Metaverse is not just a new trend or improvement on existing technology. This is a paradigm shift in content consumption that will eventually lead to the death of the Internet in its current form.
And if you intend to become part of the future version of the Internet, then you need to think now about creating either your own metaverse or applications, technologies, or services for other people's metaverses.
Feel free to ask our team any questions via email: andrew.gromenko@code-care.pro or a contact form. We are always ready to help.
Read also:
How to Build an NFT Marketplace: A Comprehensive and Step-by Step-Guide
How to Create a Cryptocurrency Trading Bot: [Complete Guide]
Benefits of Blockchain in Insurance: Use Cases and Main Features