An online marketplace is a website that connects vendors and buyers. Good illustrations of the marketplaces are Amazon, eBay, Etsy, Walmart, Uber, Airbnb. The key role of them is to bring together the right seller and customer. This kind of service differs from the usual online store. As the second ones sell only their own products online. A typical online shop is owned by one big company, e.g., Zara, IKEA, Nike, JYSK, Apple.
A marketplace allows both sellers and buyers to find each other in the easiest way and to make transactions. A platform can be used for exchanging goods or to trade since they include everything from online services and applications to physical items like beauty products, furniture, or clothing.
What are the other differences between a marketplace and an online store? Traditional online stores have one seller, two-sided marketplaces are used for selling by a lot of vendors. One more difference is the sales model. Marketplaces choose variable models. Online stores prefer a fixed one. Also, if we talk about marketplaces, they may need neither actual inventory nor a warehouse. Whereas online shops require at least storage.
In the article, we consider the following questions: the types of marketplaces; how to build a marketplace website; main steps in developing an online marketplace; the price of marketplace website creating; functions of a marketplace.
Let's get started!
Types of marketplaces
The marketplace is currently a very broad concept. They can be categorized according to buyers type, items, industry, focus, and other criteria. The definition of a marketplace along with its main functions is already provided, and now let's structure the marketplaces on the Internet.
Let's take a look at each classification in detail.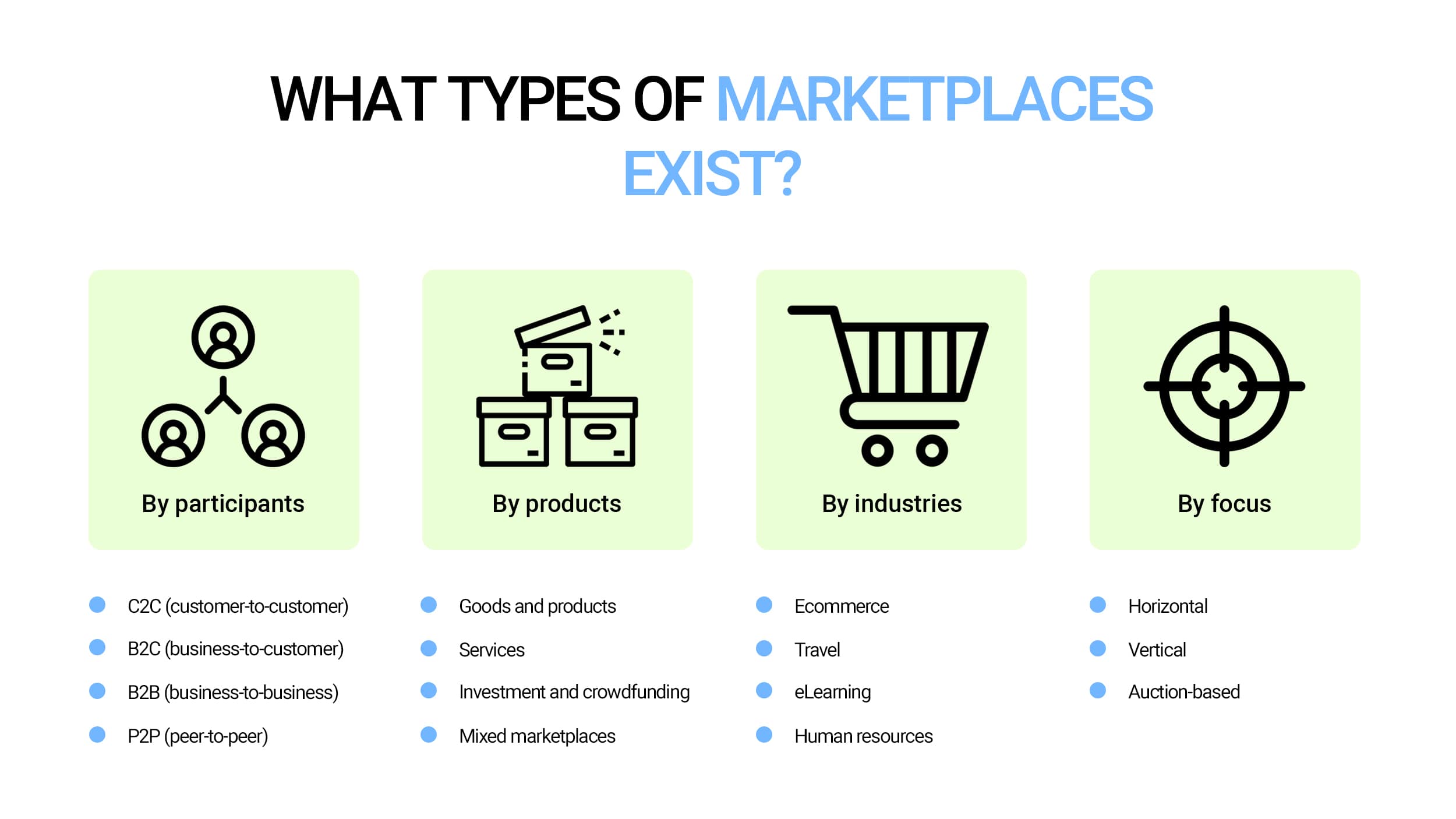 Type #1.By participants
C2C (customer-to-customer)
Buying and selling products happen between consumers (Etsy, BlaBlaCar, OLX).
B2C (business-to-customer)
The business sells to its clients (Booking.com, Amazon, AliExpress).
B2B (business-to-business)
A business buys from a business (Amazon Business, eWorldTrade, IndiaMart).
A consumer buys from an individual vendor (Airbnb, TaskRabbit, Upwork).
Type #2 By products
Marketplaces can be split into the following thematic categories:
Goods and products (eBay, Amazon, Etsy);
Services (Uber, Airbnb, Booking.com);
Investment and crowdfunding (CircleUp, Kickstarter, Indiegogo);
Mixed marketplaces (OLX, Gumtree, Instacart)
NFT Marketplaces (OpenSea, SuperRare)
Type #3 By industries
One more type of classification is splitting all marketplaces by industries:
Travel (Booking.com);
eLearning (Udemy);
Human resources (Upwork)
Type #4 By focus
Moreover, marketplaces also differ by type of platform:
The horizontal platforms offer buyers a wide variety of goods and services with different characteristics (Amazon.com).
The vertical marketplaces focus on items from a specific niche (Uber, Airbnb, TaskRabbit).
These ones aimed at simplifying transactions between independent buyers and sellers in a virtual auction setting (eBay).
Such a variety of marketplaces is not surprising because this is a growing trend in business.
Why might you want to start an online marketplace business?
The easiest explanation for why you may be engaged in starting an online marketplace is the potential increase of the business. For example, Uber, the biggest taxi company in the world, doesn't have any cars. Similar situation with Airbnb: it has neither hotels nor apartments and belongs to the world's top-100 travel companies. Moreover, the examples of Amazon, Alibaba, Etsy have proven that the online marketplace model is very flexible and successful.
The second reason is the growing dynamics. The numbers of consumers increase rapidly. Therefore, the higher demand, the more suppliers are needed. In its turn, the growing supply assumes more selection, availability, and price competition buyers. All these factors create an amazing opportunity to develop your own marketplace.
Why marketplaces are so popular?
Marketplaces have a lot to offer their customers. Streamlined processes, user-friendly experience are just a few reasons why people choose this kind of service.
One more important thing is a unique offer. Customers prefer professional service to a general one. For example, buyers order handmade decorations from Etsy, books from Amazon. Because Etsy is famous for its handcraft and Amazon has become popular due to selling books.
Do you want more arguments for marketplaces? Ok, let's move on to statistics: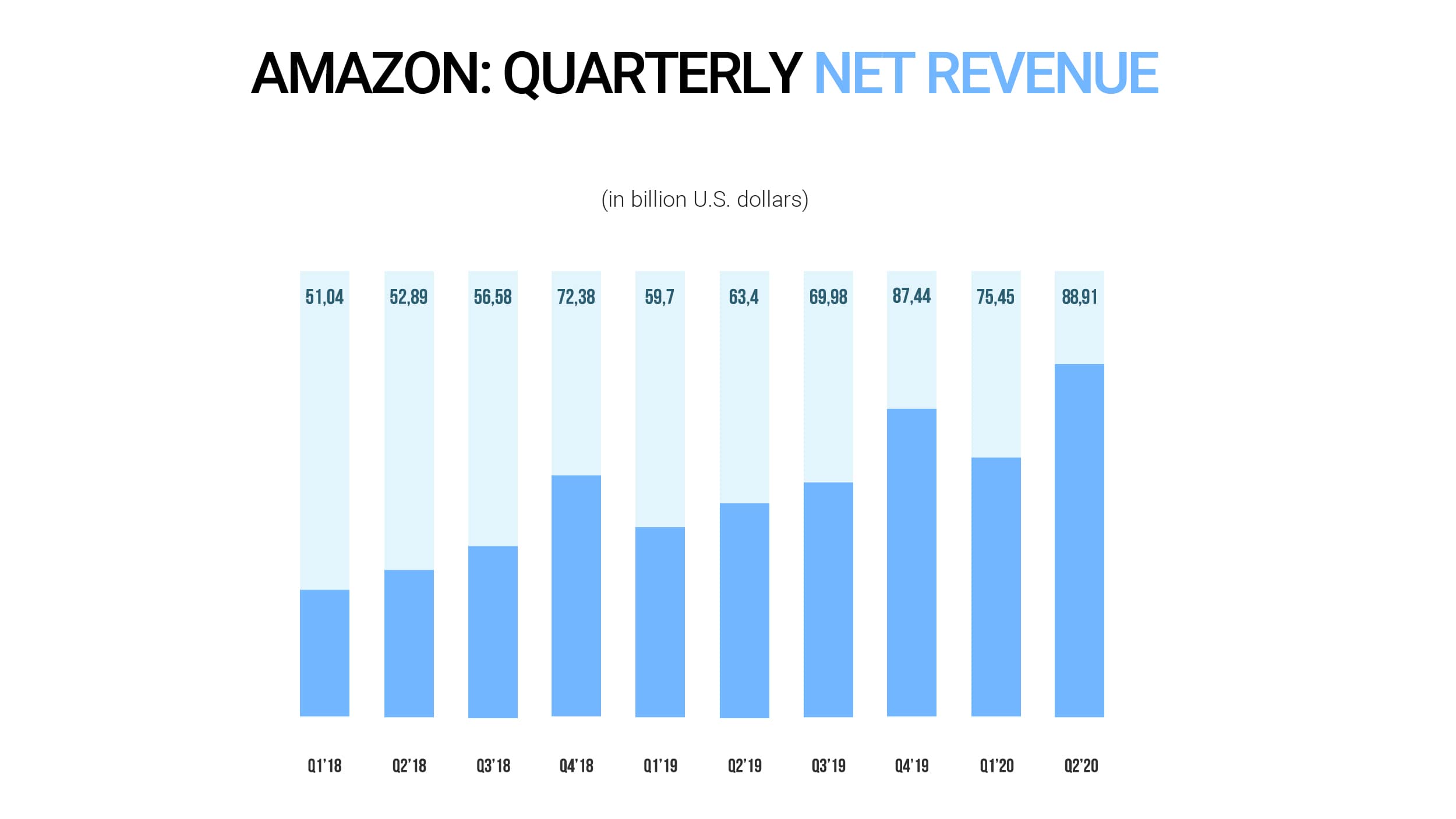 All of the information above confirms that marketplaces are potentially a very profitable business. In order to create a popular marketplace and make money with its help, you need to pay great attention to the development process.
Below we have described the most detailed step-by-step guide that will help you to save you money, time, and nerves.
Main steps in building an online marketplace
There is no single answer on how to create an online marketplace because the ideas and development of each of them are specific. But there are two things that are irreplaceable. They are strategy and good planning.
Below, we are going to share with you key steps that can't be ignored in building an online marketplace.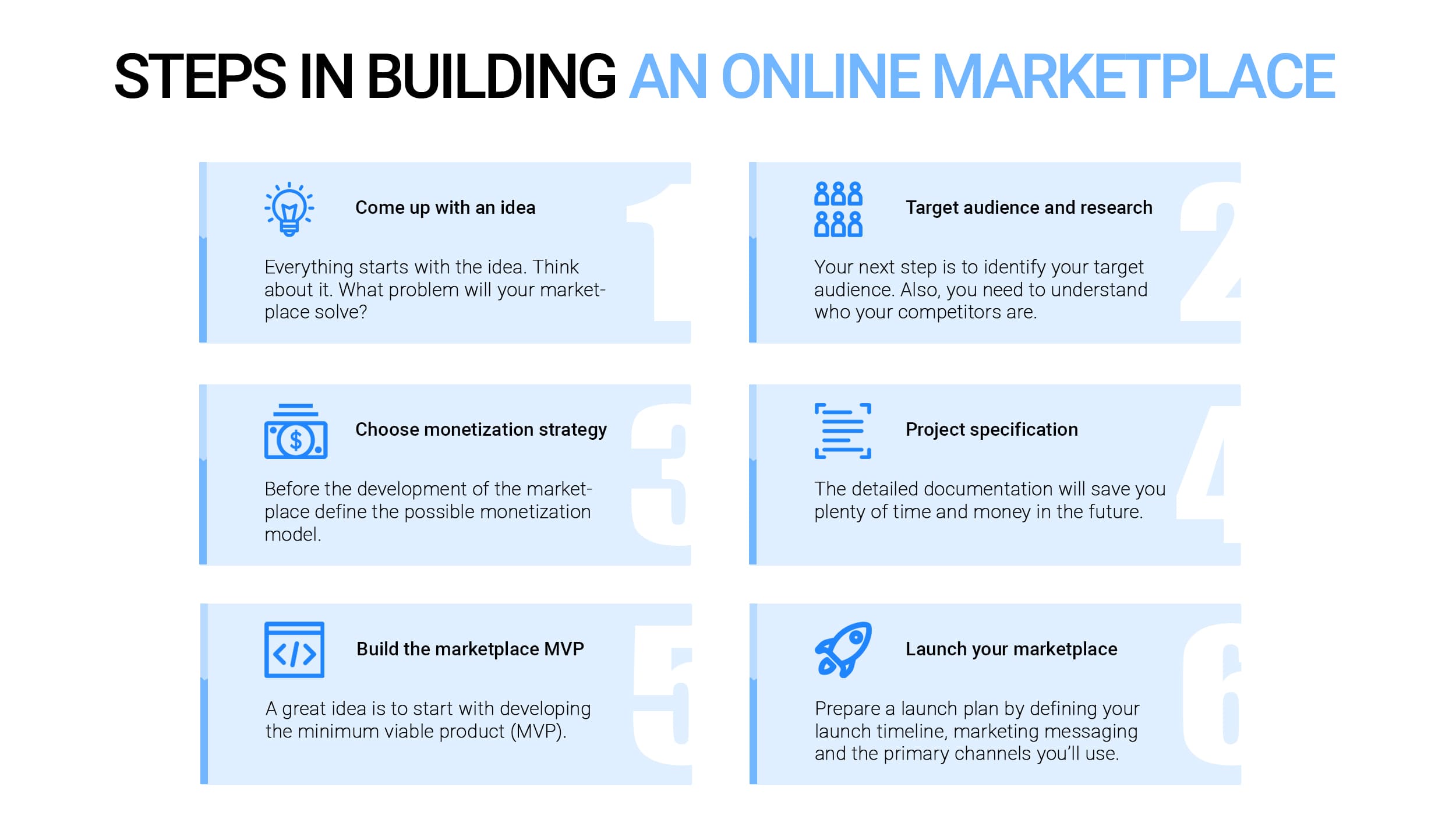 The preparatory stage
☑️Come up with an idea
Everything starts with the idea. Think about it. What problem will your marketplace solve? Ideally, it needs to be useful for both groups: the vendors and the customers.
Typically, buyers use marketplaces because they want to get well-quality items for a low price. Providers want to find customers and manage their sales in the easiest way possible. Plenty of marketplaces are based on improving the user experience. However, only improving is not enough. You need to solve a really painful problem for both groups of users.
Airbnb is a good example of a marketplace. The company started with a founders' problem that they wanted to solve by themselves. Now it's a marketplace that covers 99% of countries in the world.
First, the owners were focused on solving their own pain. Then it figured out that their pain resonated with the pain of millions of people. People that had unused space in their apartments and the other ones who wanted to rent cheap accommodation during traveling.
As we can see, the key idea was pretty simple and the service became a perfect solution for both sides.
☑️Define your target audience
How can you make sure that your idea will solve somebody's problem? By talking with potential users. So, your next step is to identify your target audience.
To describe your potential customer use the following options: age, gender, location, profession, hobbies, education, family, income, fears, and inspiration. You may add several more options to this list if you need to have some extra information.
In the case of marketplaces, there are two totally different types of buyer personas: the vendors and the customers. You need to define the target audience for both of them.
The more precise buyer personas are, the better you understand the behavior of potential customers.
Creating a target audience gives you a clear awareness of things that you have to do to satisfy clients.
☑️Make marketing research
In the perfect world, your idea would be unique and there were no similar products around. But the reality is different. Almost everything you want to do has already been done. Because of that, you need to understand who your competitors are, what the features of their product are, its drawbacks, and benefits. Ask yourself if you are able to offer more value than your competitors?
☑️How will you earn money?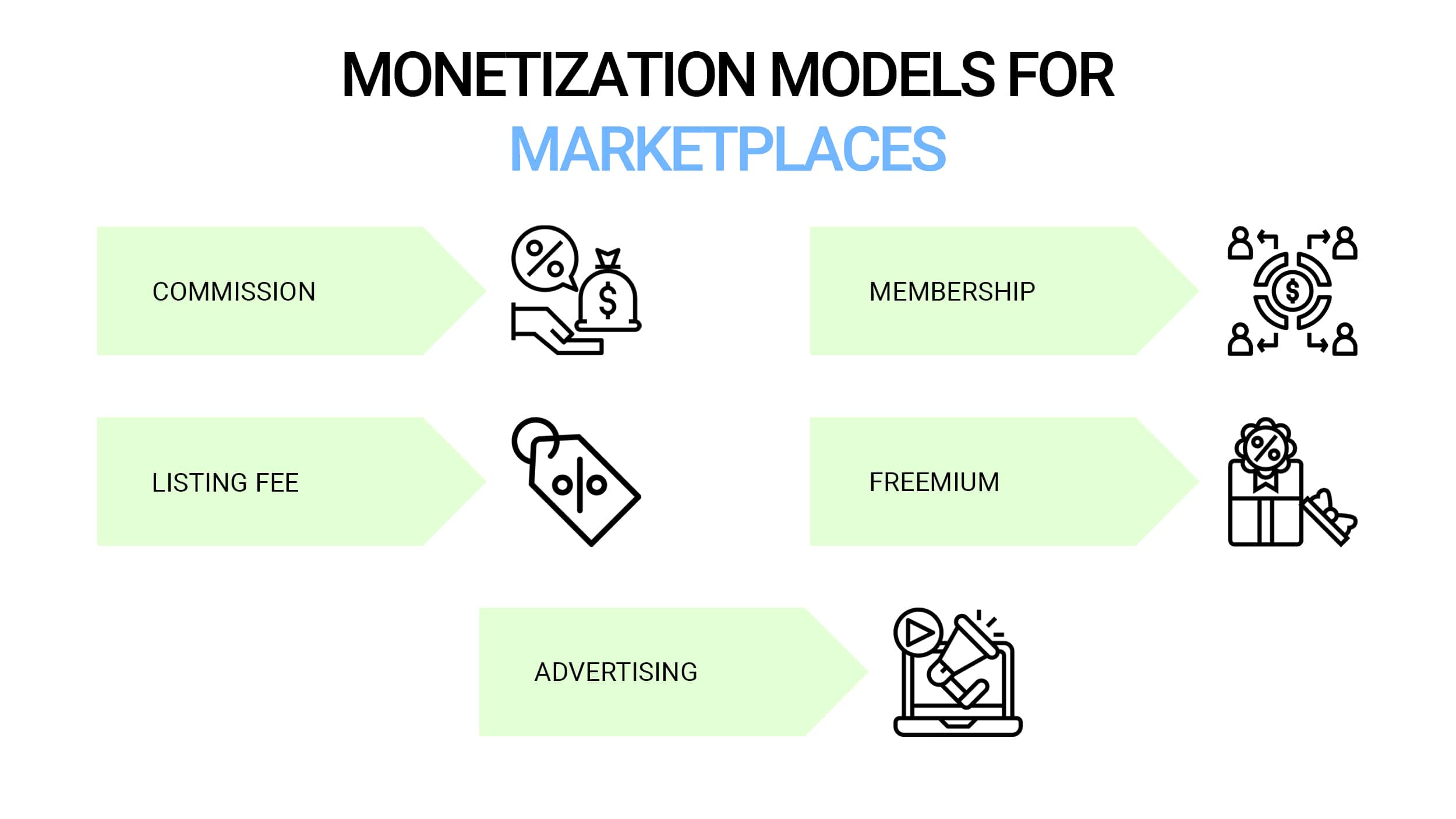 Before the development of the marketplace define the possible monetization model. There are several the most common:
The vendors need to pay a percentage or fixed fee for every successful transaction on the website.
The users pay a monthly/yearly fee to use the marketplace.
Charging providers for every listing they add to the marketplace.
Some functions are free. But users need to pay if they want to get access to fully functional.
The more users the marketplace has, the more it can earn through advertisements. With this model, people usually don't have to pay for using the platform because the ads generate revenue for the service.
Each of the models has some advantages and disadvantages. For example, the commission model is a great decision for huge marketplaces such as Amazon, Etsy, or eBay. Because the vendors need to pay only when they make money. For smaller platforms, it is better to choose the other variant.
The development stage
☑️Project specification
The website development stage starts with project documentation. Despite the fact it may seem a boring and monotonous task, detailed documentation will save you plenty of time and money in the future. If you work with an in-house team, it isn't that important. But if you choose to hire dedicated web developers, the documentation will be an essential roadmap.
☑️Build the marketplace MVP
A great idea is to start with developing the minimum viable product (MVP). In short, MVP is a version of a website or app with enough features to be used by customers. It differs from the usual product in the number of functions. And, consequently, the total cost and development time.
Code&Care recommends starting with MVP. As it's an extremely widespread situation when the entrepreneurs spend time planning, briefing, working before launch. But on the launch day, they understand that the idea doesn't work, and they have to start from the very beginning.
If you launch MVP first, you will not waste a lot of time and money. But you will get valuable feedback from potential customers.
☑️Moving to a full-fledged platform
After building MVP and business idea validation, the work on the project should be continued. To get a profitable business, you need to engage new customers constantly and expand functionality.
The launch stage
Creating a marketplace is not enough. Launching it successfully is crucial. Prepare a launch plan by defining your launch timeline, marketing messaging and the primary channels you'll use. Different industries, regions, and marketplace types will require different launch strategies – try and pick the most suitable one.
A great decision is to launch a service in two steps: product launch and marketing launch. Product launch supposes testing your platform and technology. Marketing launch means the involvement of as many related customers on your website as possible.
Remember even if your launch isn't so successful you hoped for, it won't mean a failure. You can always try again. For example, Airbnb had launched three times before the service was noticed.
How much does it cost to build a marketplace website?
The cost of the marketplace may vary from one to another. It depends on a lot of factors such as the functionality you have chosen, the number of different specialists included in the team, the number of working hours on the marketplace development.
On average, the total cost may vary from $10 000 to $25 000. The more accurate you estimate all the details, the more precise cost you will get.
A rough estimate of basic marketplace features implementation:
| | | |
| --- | --- | --- |
| Features |  Approx development time, hours  |  Approx. cost, $  |
|  Login |  30 |  870 |
|  User Profiles |  70 |  2030 |
|  Admin dashboard |  120 |  3480 |
|  Search and filtering |  50 |  1450 |
|  Messaging |  100 |  2900 |
|  Reviews and feedbacks |  90 |  2610 |
|  Payment system integrations  |  25 |  725 |
|  Listings creation |  150 |  4350 |
|  Detailed product page |  40 |  1160 |
|  Total: |  675 |  19575 |
However, you need to be ready for some extra expenses. In case if you decide to add more functions or the work process lasts longer than it's supposed to be.
To figure out how much the development of your marketplace will cost precisely, please email us with the comprehensive information: andrew.gromenko@code-care.pro.
Web Application Development Cost: The Full Guide On Your Project Price
The best-suited tech stack for creating an online marketplace
Basically, there are two main ways to build your own marketplace: ready-made marketplace solution and custom marketplace development. Below, we consider each of them and explain why they suit your business or not.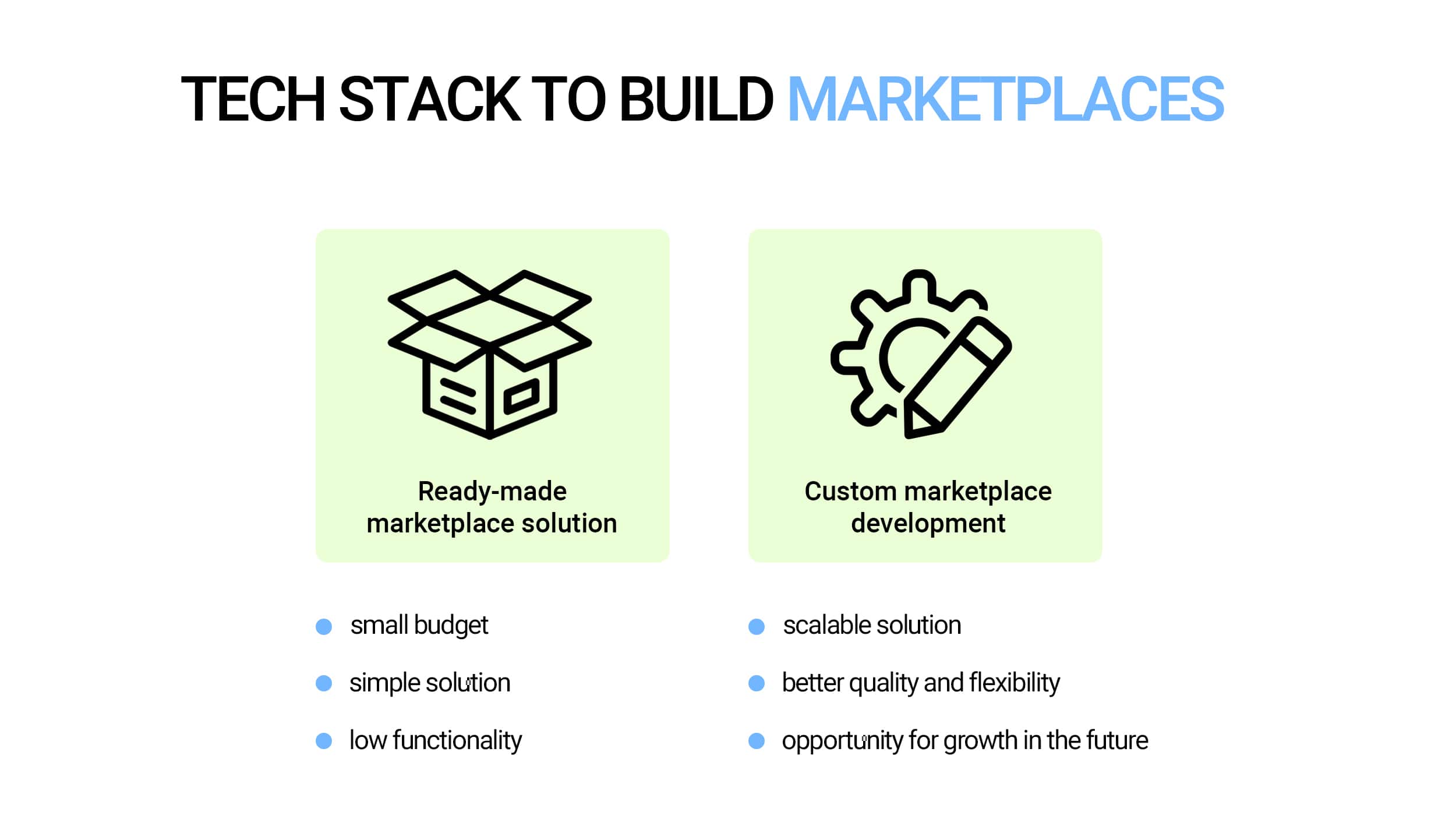 Ready-made Marketplace solution
Typically, this option is chosen by companies with a low budget. It may be good for a start and quick validation of your idea. However, there are plenty of disadvantages to this solution. First of all, the functionality of that kind of platform is limited. It means if you need some additional features that the platform doesn't provide, you won't get it.
So, this kind of solutions is good if you:
want to bring your idea to life as quickly as possible;
want a simple solution;
don't mind low functionality;
have a small budget.
Custom marketplace development
Custom marketplace development means creating your site or app from scratch. The biggest advantage of it is the possibility to create a unique solution for your needs.
Custom development is a good idea if you want:
to build a scalable solution;
to get better quality and flexibility;
to build a marketplace according to your business requirements;
to get an opportunity for growth in the future.
Below we have listed the most suitable technologies, frameworks, and tools you may use to create your own online marketplace:
 Frontend:
 Backend:
 Databases: 
 Cloud solutions: 
 3rd party integrations: 
React.js
Angular
Vue.js
HTML5, CSS
Node.js
Laravel
MongoDB
MySQL
PostgreSQL
AWS
Google Cloud
PayPal
Stripe
Twilio
How to choose technology for web development: 6 critical steps
Marketplace features you can't start without
The most significant point in the process of developing a platform is choosing the proper functionality. The feature list may not be the same for every business. First, it depends on the chosen niche and business model. Secondly, the list of functions will be different for each user role. Below we have outlined a basic list of features required for any marketplace. We also gave examples of some advanced features to inspire you.
Must-have features:
Login
Login shouldn't be difficult. Let your user the possibility to log in through social networks or email. First of all, it's comfortable. Secondly, it saves development time.
User profiles
As you have two types of users, therefore, you need two types of interfaces for them. Vendors need the possibility to add information about themselves and about their products. Users' profiles should be simple with some basic information about them.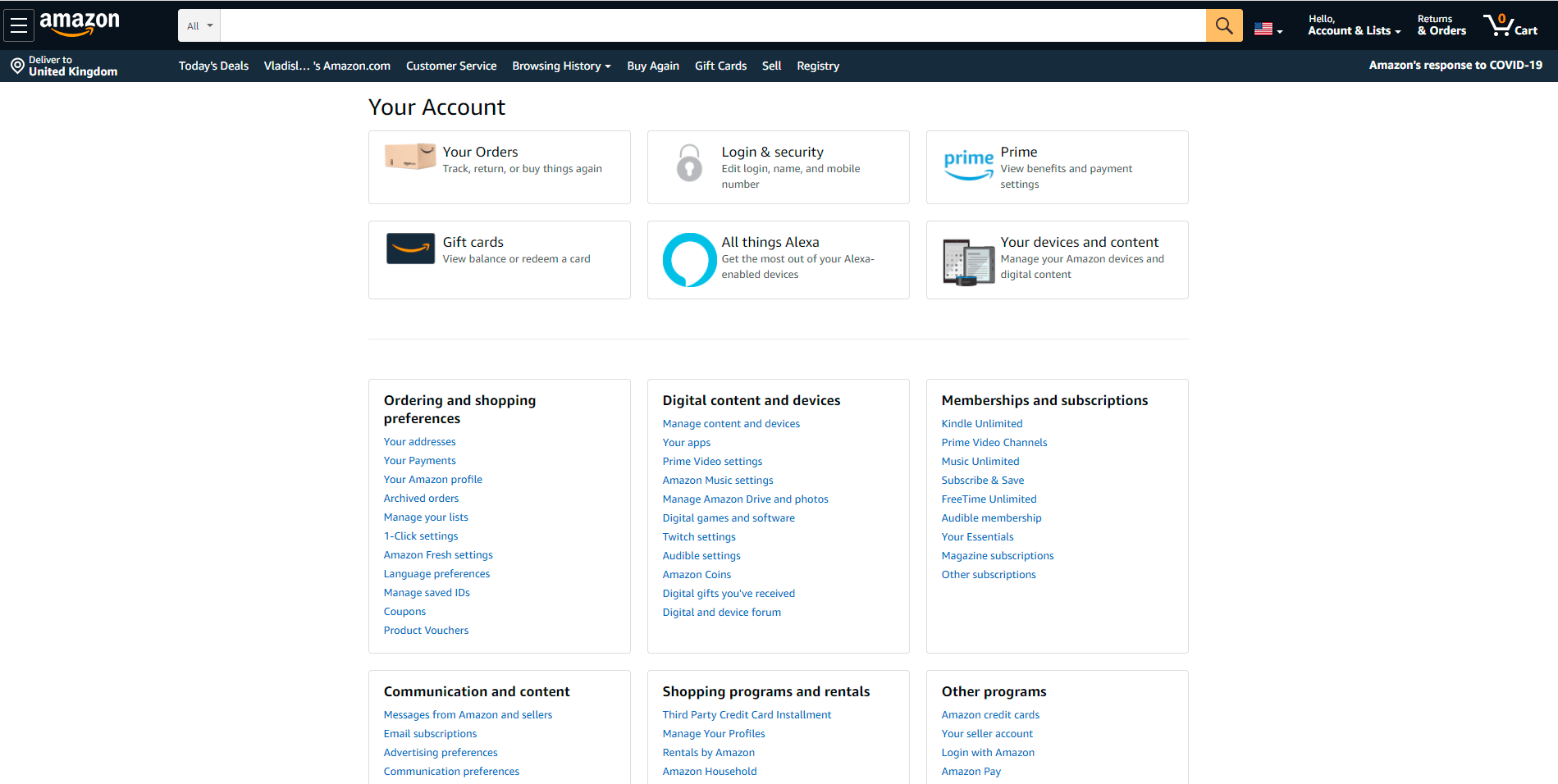 Admin dashboard
You are responsible for the vendors and the customers of your marketplace. So, the interface should allow you to monitor their actions and control users if they do not stick to the rules of the service.
Search and filtering
To make the choice easier, you need to provide users a simple and understandable search. One more important thing is the filters. They help customers to sort through a great number of items to find the required one with a suitable price or desired color.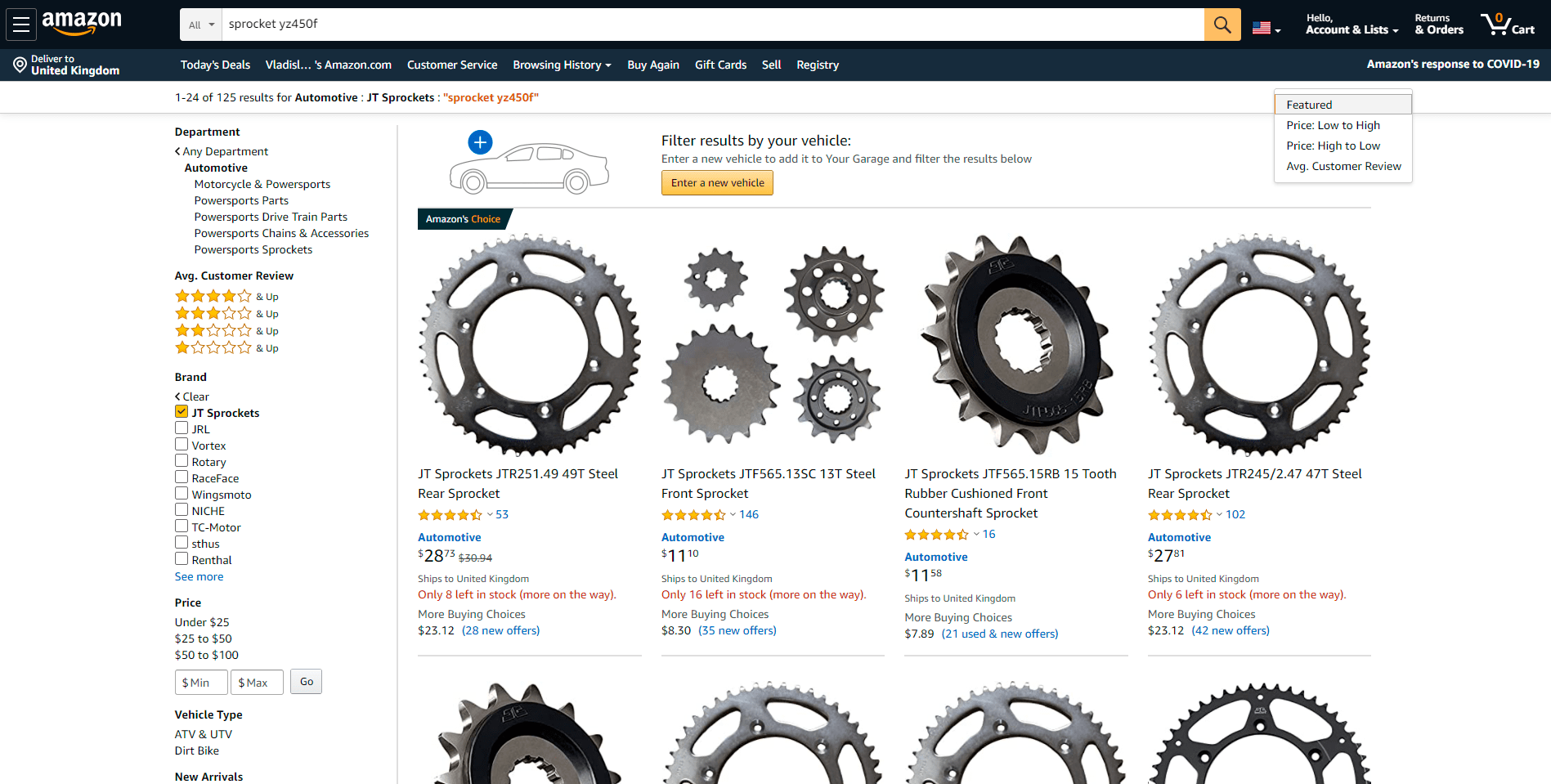 Messaging
As the main goal of the marketplace is to connect the buyer and the seller, give them the opportunity to chat in the app.
Reviews
A marketplace is built on trust. That's why implementing a review system is a basic necessity.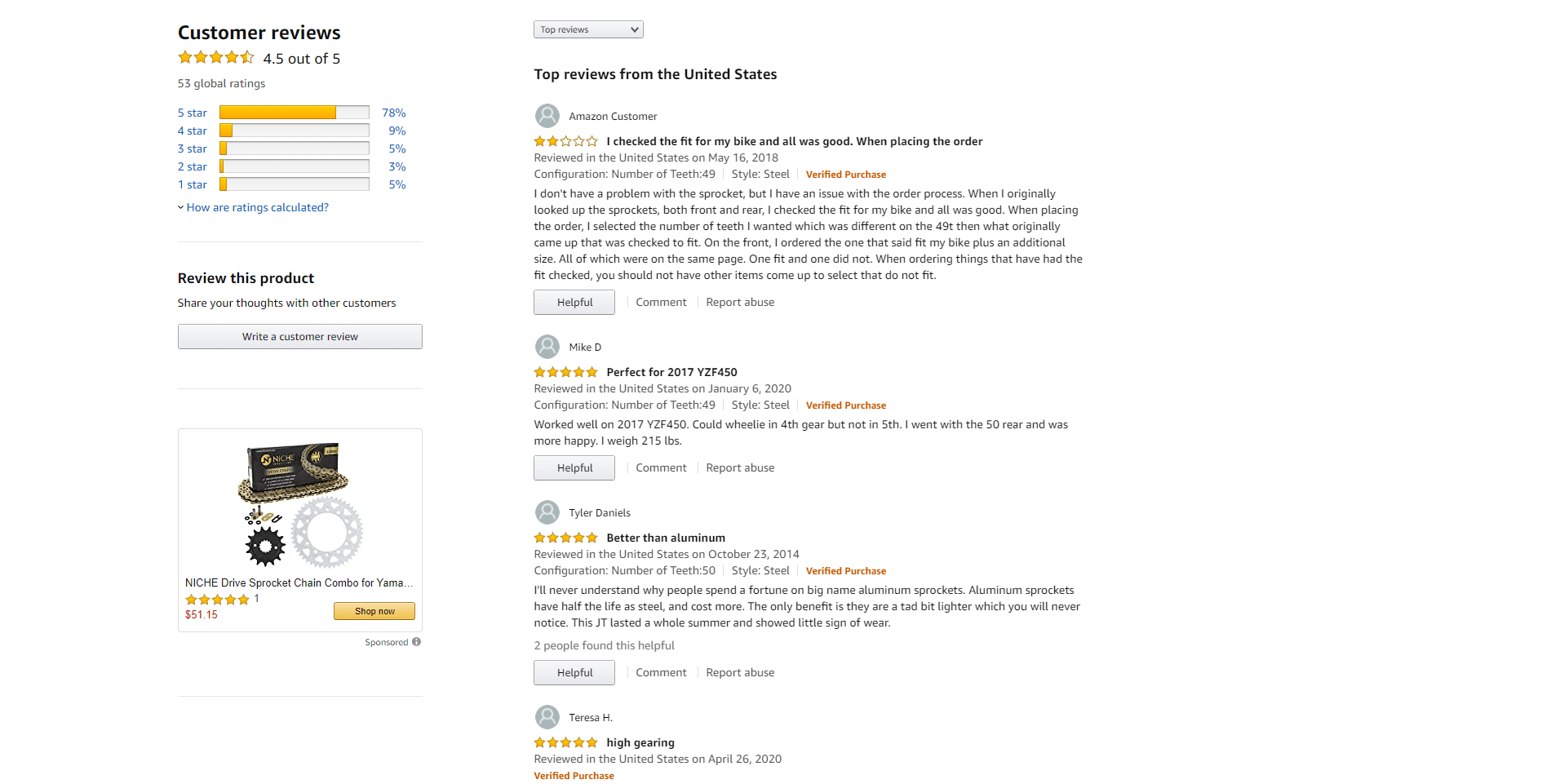 Payment
Payment is a fundamental part of a marketplace. You have to be sure that it works well. Take into account the following things: multi-currency support, cross-border transactions, various payment options, e.g., mobile payments, credit and debit cards, cash, vouchers, gift cards, e-wallets.
Security
As the owners of marketplaces have users' personal data, they need to take care of security. One way to validate user identity is via two-factor authentication. Typically, the first is a token and the second is a password or code.
Listings
One more thing the marketplace needs is listings for sellers that want to tell buyers about their products. There is no necessity to make them something extra. A simple way to buy and sell is enough.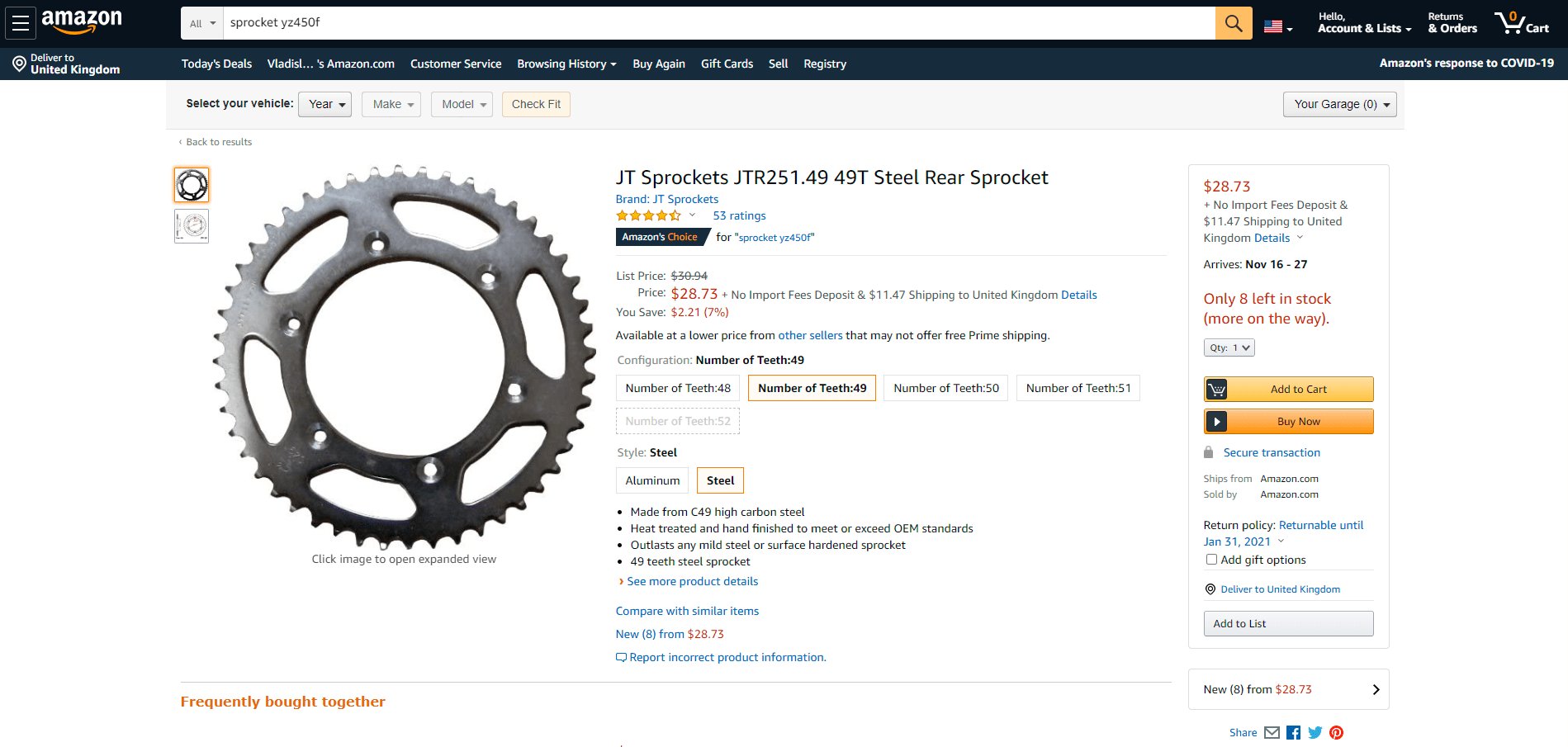 Killing features
Creating a marketplace is an amazing idea. But to make it distinguished from the other ones is a key issue. Killing features in this task are a good helper. Let's discuss the most popular of them.
✓Chatbots
Chatbots are a good decision for marketplaces. They always stay online, providing users with answers, and quick consultation. Basically, they perform three main functions: customer support, giving product recommendations, finishing the purchasing.
✓Mobile Friendliness
More and more people use smartphones instead of laptops for shopping. Your marketplace has to be where your prospective customers are. So, responsible web design is a must-have in 2021.
✓Image-Based search
Image-based search assumes that a consumer can find an item even without knowing its name or brand. The only thing he needs to do is to upload a picture of the product he'd like to buy. The development of this option is rather expensive. But we can offer you to create a simpler, but still comfortable and effective feature.
✓Analytics
Analyzing the user's on a platform is crucial both for the vendors and the marketplace owners. Using this data in the right way helps to make updates and find the areas with the biggest buying potential.
If you are interested in other functions, let us know about it. We will be glad to consult you on your product.
Marketplaces developed by Code&Care
Our company has vast experience in the development of marketplaces of various categories and for various industries. Below are just a few cases. Let them inspire you.
Reel Deal is the global platform for trading TV & Film rights. This marketplace was created to make building relationships between the consumers, distributors, and buyers easier. Now the marketplace permits vendors to download videos and add a description of items, while buyers can review them and buy. The main task of Code&Care was to create a solution with different internal roles and admin panels for each of them.
To bring this idea to life, the team used such technologies as PHP, Symfony 2, AngularJS, Angular Material, JavaScript, HTML 5, CSS 3, jQuery, GruntJS, Elastic Search, Nginx.
The second project is under NDA. It is a service that helps with booking sport and adventure activities.
Code&Care team made this idea real for one month using PHP, JavaScript, and JQuery technologies.
MissionMed is the first social health German marketplace. Health is the greatest human value. This is the cause of why MissionMed wanted to make innovative medical services accessible to every person. The key purpose of the website is to give people the opportunity to receive high-quality treatment.
The development lasted for 4 months. To achieve the goal we used such technologies as VueJs, NuxtJs, GraphQL.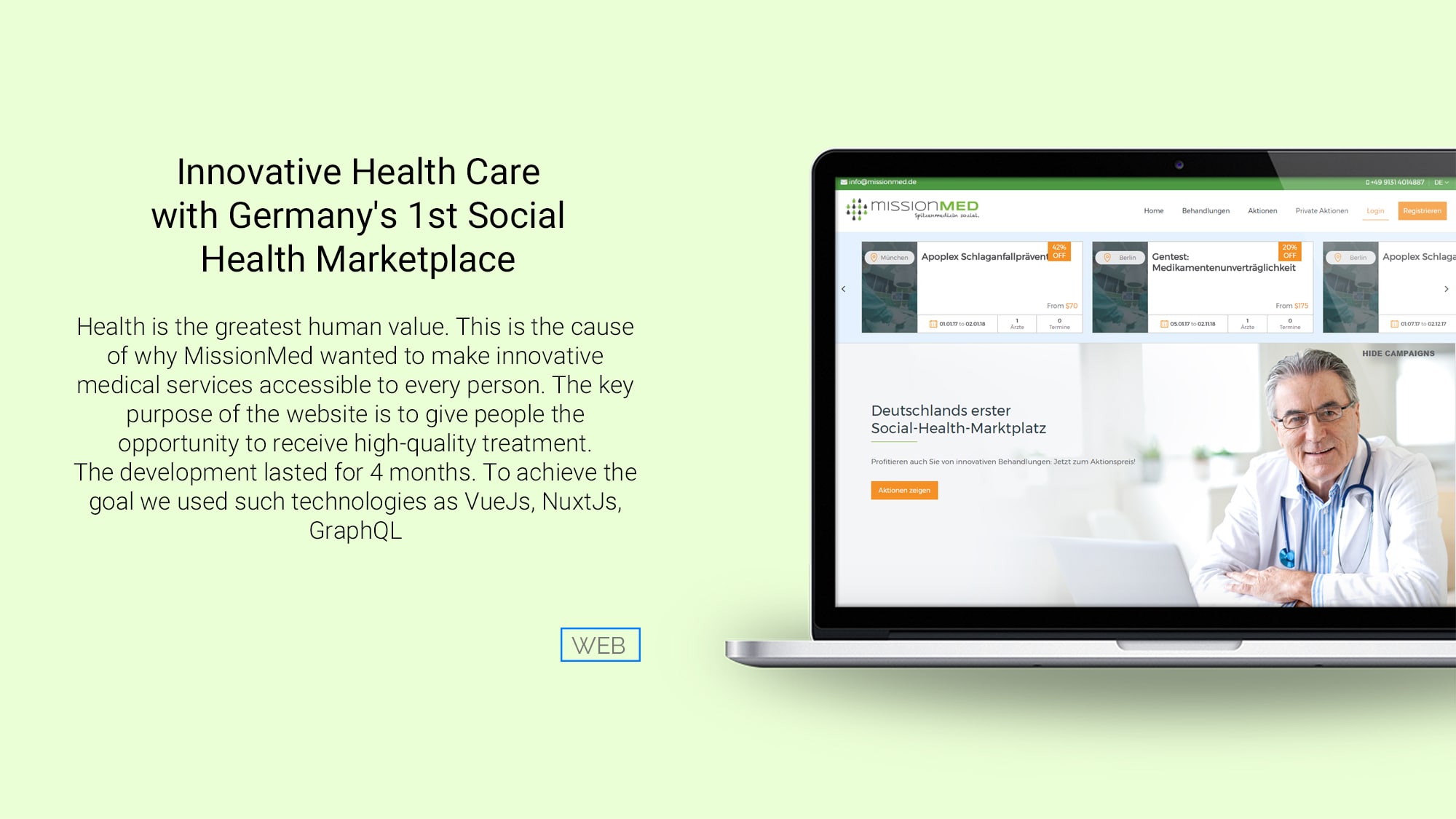 Sourcify is a website that aimed to connect entrepreneurs with top world's manufacturers in the easiest way.
Code&Care needed two months to accomplish the project. The service was created using React and Rebass technologies.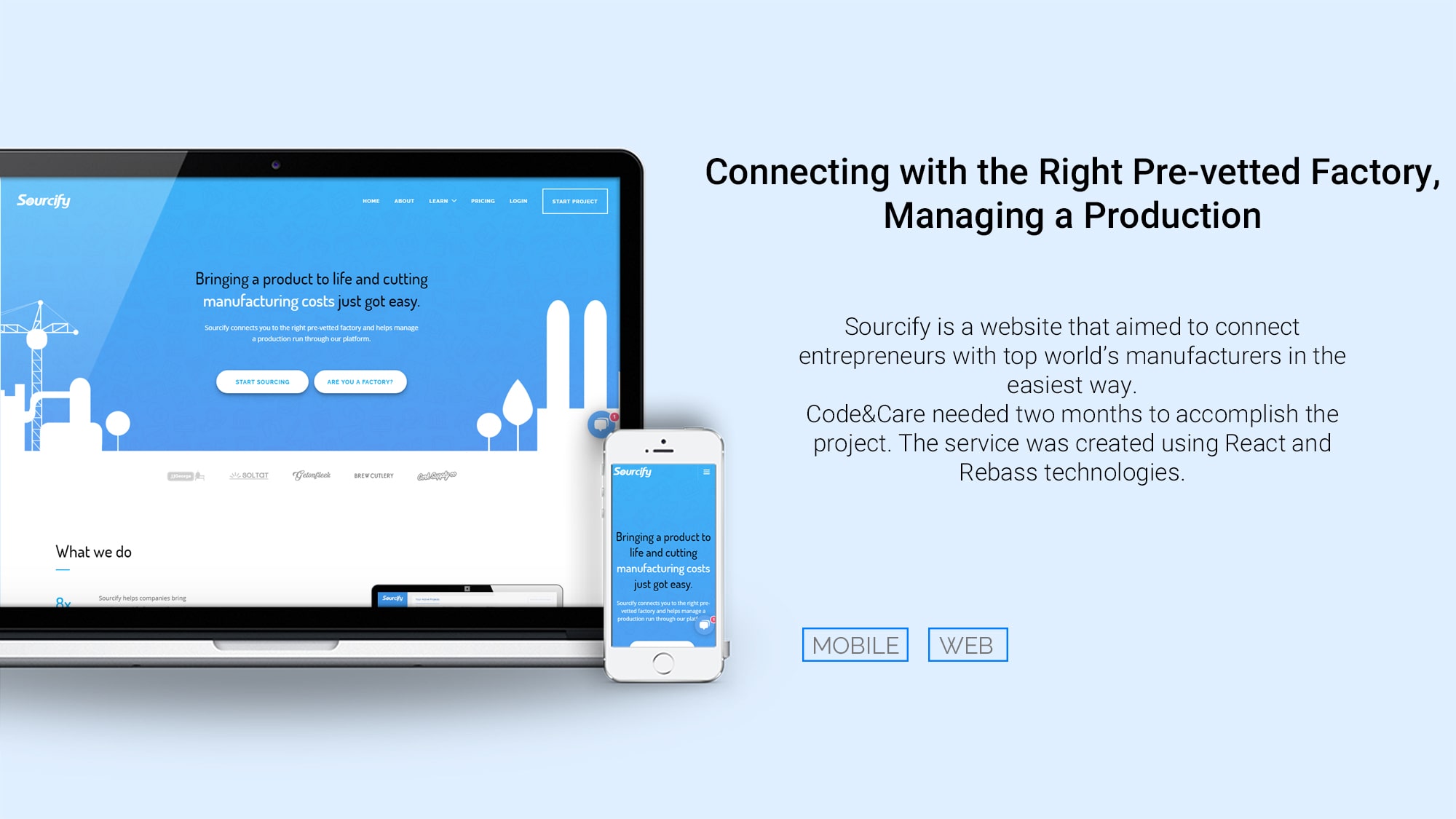 This list of services above is supposed to show you how an idea transforms into a great business when you are completely passionate about what you do.
If you feel like creating a marketplace with a strong and experienced team, feel free to contact us and describe your business idea.
Related article:
How to Build a CRM Software: Types, Features, and Cost
How to Make a Video Calling App Like Zoom and Google Hangouts?
Web Development Trends 2022
Web portal development: Functionality, Steps, Common Issues