According to Statista, the global e-commerce market made $3.5 billion in sales by the end of 2019. It's 14% of the total retail sale. Forecasts are optimistic: it's supposed that further, the share of online sales will increase higher and higher. That's why many platforms strive to beat the competition and be at the same level as Amazon. But it may be a rather tough task, as you need to offer your future customers something unique that would make them want to purchase from you.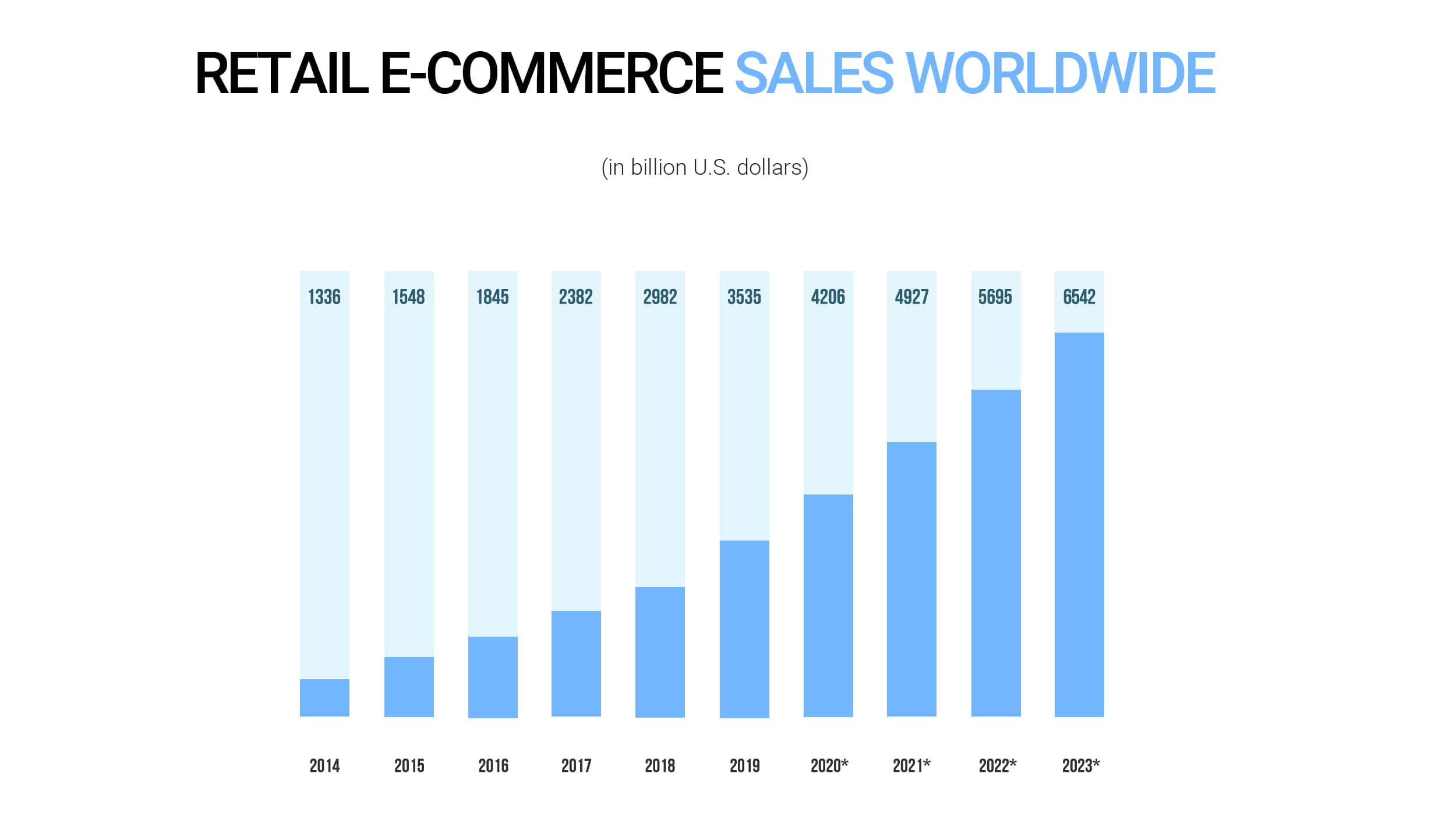 If you want to know how to build a website like Amazon, read on. Our detailed guide will help you follow the right strategy from the very beginning of development till e-commerce launching.
Who are the leading players in the e-commerce market?
It seems like there is a lot of e-commerce nowadays. And definitely, it is. According to DealHack rating, there are 30 of the most influential e-commerce companies. Among them are the following: TJX Companies, Otto (GmbH & Co KG), Nike Inc., Flipkart, Costco Wholesale Corporation, H & M Hennes & Maurtiz AB, eBay, Baidu, Alibaba, Alphabet, Wal-Mart Stores Inc., Amazon.
They are famous and successful. But no doubt, Amazon is the most profitable and consequently the most powerful.
Let's discuss the major leading players.
Amazon
Starting as an online bookshop, Amazon expanded as a huge marketplace where you can find electronics, software, video games, apparel, furniture, food, toys, and jewelry. Today, it's the world's largest retailer. More than 300 million people visit Amazon every month, more than 2 million vendors use Amazon as a platform for selling.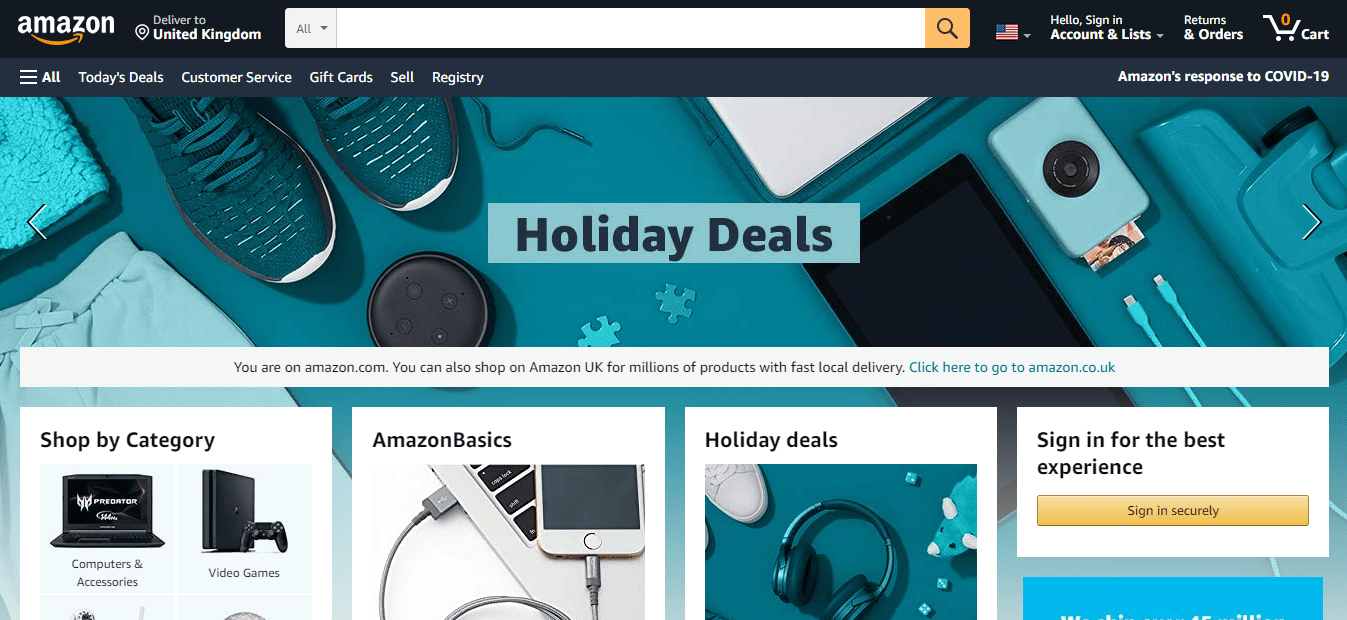 Do you want to see more arguments why Amazon is so successful? Ok, let's move on to statistics:
These numbers are astonishing and show the popularity and success of the company.
Alibaba
Alibaba is famous like Amazon for China as it's the main e-commerce player in the Asian market. 80% of Alibaba's income is from commerce. But the company invests in the other areas. I.e. the corporation has a service Alipay that is quite similar to PayPal and is used for online and mobile payments. The one more important Alibaba's possession is Taobao. It's a content hub with media functionalities. People use it not only for purchase but also for reviews and live-stream content like make-up tutorials and so on. Moreover, Alibaba invests in cloud computing and mobile gaming.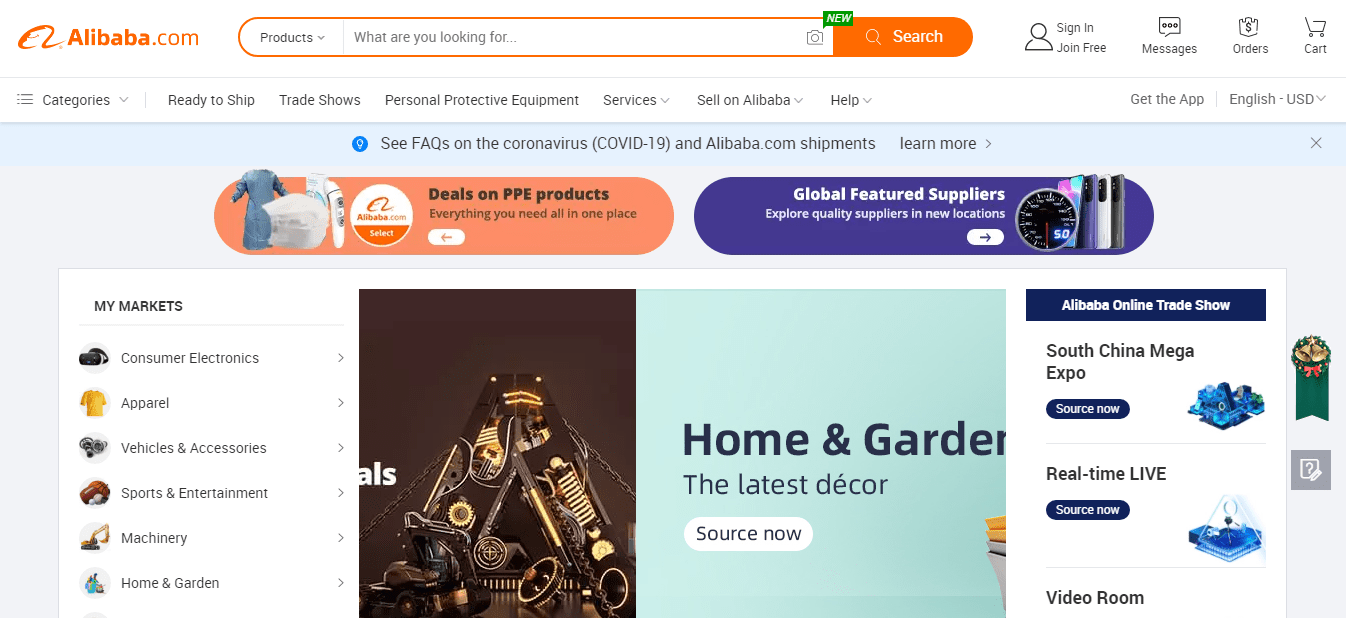 50 092 people work in Alibaba. The year's
revenue of the company
is $5 600 000 000.
eBay
eBay Inc is an American multinational e-commerce corporation. The company started as some kind of flea market. People could sell their used items to other people. Today, the situation is different. Large brands use eBay as a marketplace. So, now about 80% of all eBay's products are new.
In 2002 eBay bought Paypal. In 2017 the company invested in Flipkart, one more e-commerce from this list, that manages operations of eBay India.
12 600 people work in eBay. The year's revenue of the company is $2 330 000 000.
Flipkart
Flipkart is the largest e-commerce platform in India. Indian laws prohibit selling multiple brands within a single marketplace. Thus, the company was officially registered in Singapore. Due to this strategy, Flipkart became so successful.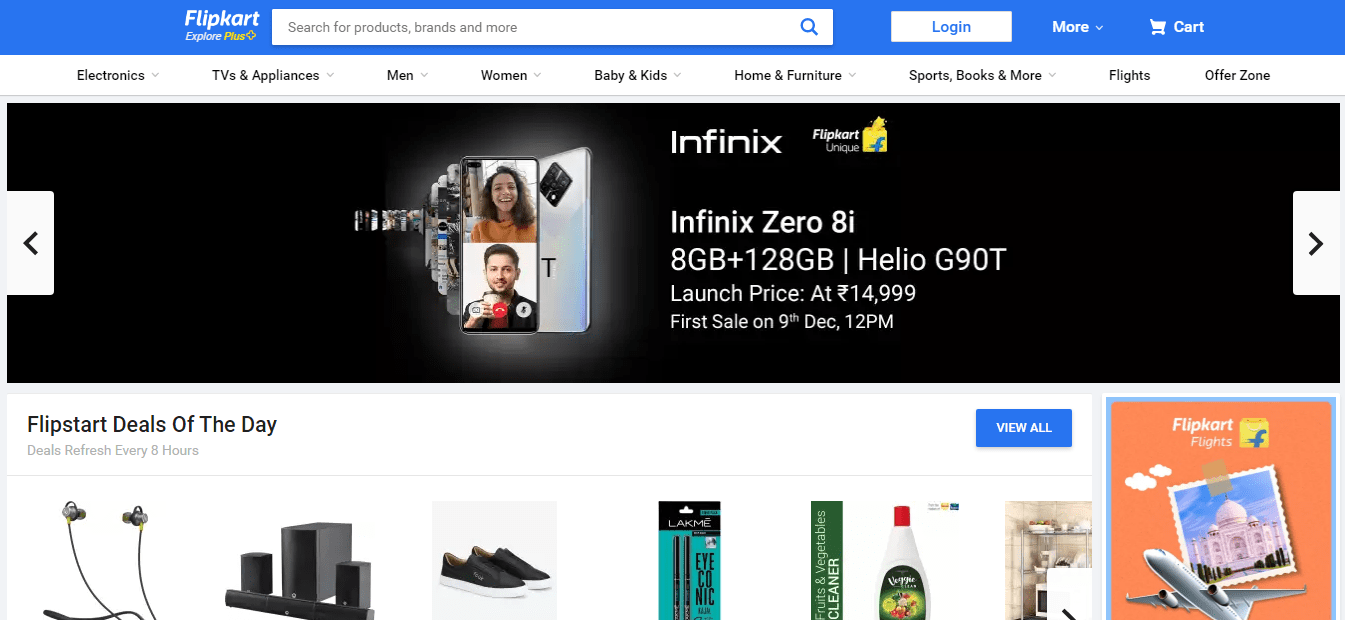 30 000 people work in Flipkart. The year's
revenue
$15 500 000 000.
What features made Amazon So Successful?
Let's take a look at the reasons why Amazon is enjoying such tremendous success.
☑️One-click ordering
The biggest e-commerce problem is cart abandonment. Amazon partly solved this problem in 1999 when then they released and patented a possibility for customers to buy items with only one click.
☑️Personalized recommendations
The company invests a lot in technologies that improve recommendation algorithms. Today, users get recommendations on the website and via email.
☑️Convenient payment
For better user experience Amazon provides multiple payment methods. I.e. credit and debit cards such as Visa, MasterCard, American Express, and others.
☑️Echo
Amazon's success largely stems from its innovative technologies and practices, many of which were championed by its CEO, Jeff Bezos. Consider the Echo, Amazon's impressive voice command device. This innovative technology was a huge investment for the e-commerce giant—one that fostered exceptional results.
As you can see, Amazon always tries to implement out-of-the-box technical solutions. That's what made it so popular.
Why is it worth building an e-commerce website?
Despite global economic uncertainty e-commerce continues to grow. Moreover, Statista forecasts that 14.1% of all retail sales worldwide will continue growing to 22% in 2023.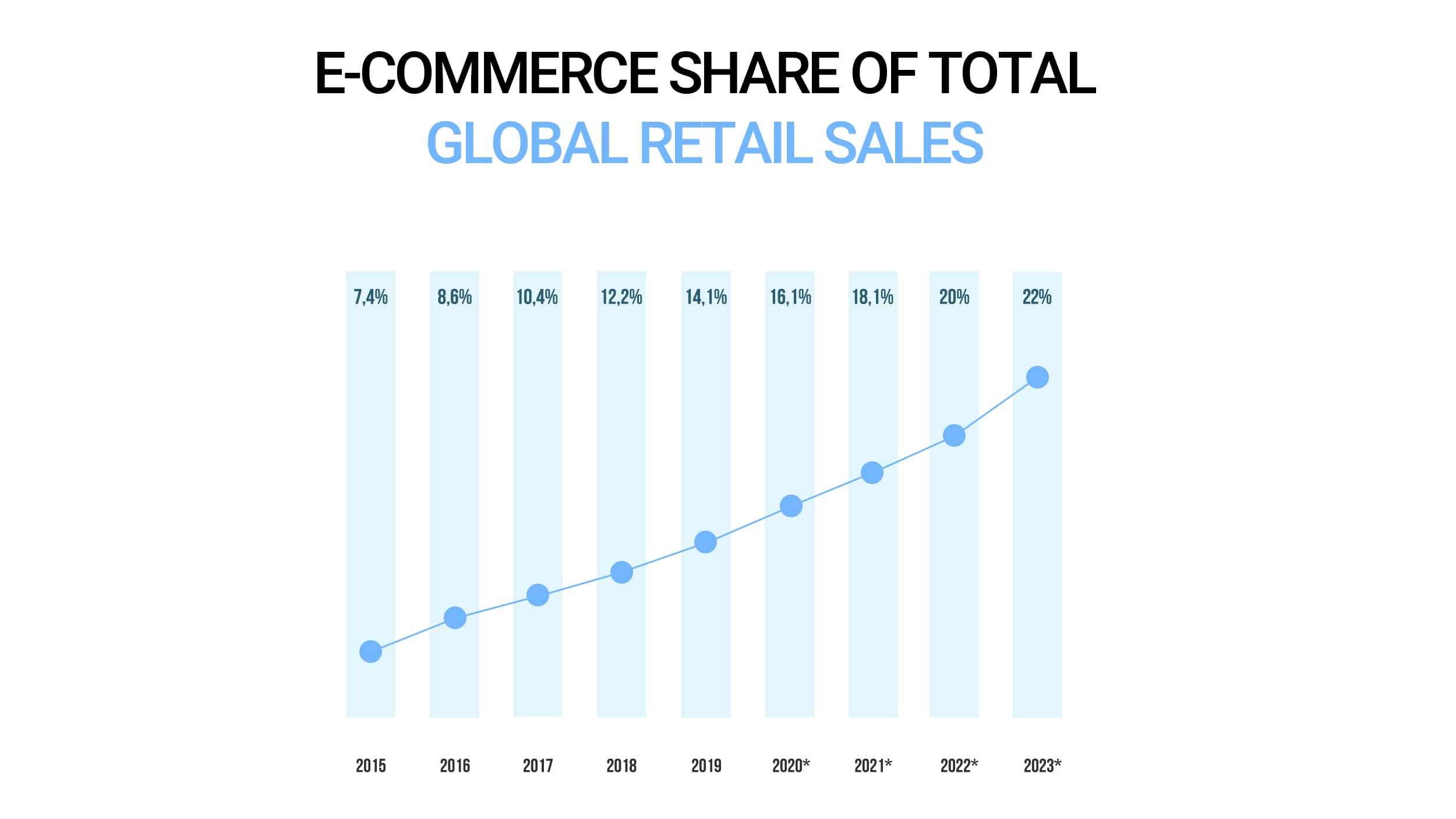 If you still have doubts, whether you need an e-commerce website or not. Here are several arguments for:
✓Convenience
Online shopping is pretty easy and comfortable. That's why it has become so popular during the last decade. Keep it in mind when you start the development from scratch.
✓Lower investment
If you compare e-commerce development with opening a physical store, you will notice the huge difference in expenses. The online shop will help you to minimize the cost of renting an office, warehouse, and retail space.
✓A wide pool of customers
Usually, people start searching for the products that they need online. If you don't have an online-shop, clients won't find your items.
✓Reduce expenses
Some of the responsibilities that are usually handled by employees will be assumed by online stores. Thus, you can speed up operations and the need for larger staff diminishes.
Despite the high competition, there is still a lot of space for new players. So we will explain further in the article how you can compete in the world of online sales.
What features does an e-commerce website need?
Amazon is a huge e-commerce marketplace well-known all over the world. The company started with a minimum viable product (MVP). And you can start with the one too. E-commerce websites have two types of users — buyer and seller. It's time to discuss features for both of them. And also for admins.
Features for buyers
Registration and authorization
Registration is a basic function of e-commerce. But you need to make sure the form of registration is convenient for customers. I.e. you may add registration through phone number, email, or via social networks.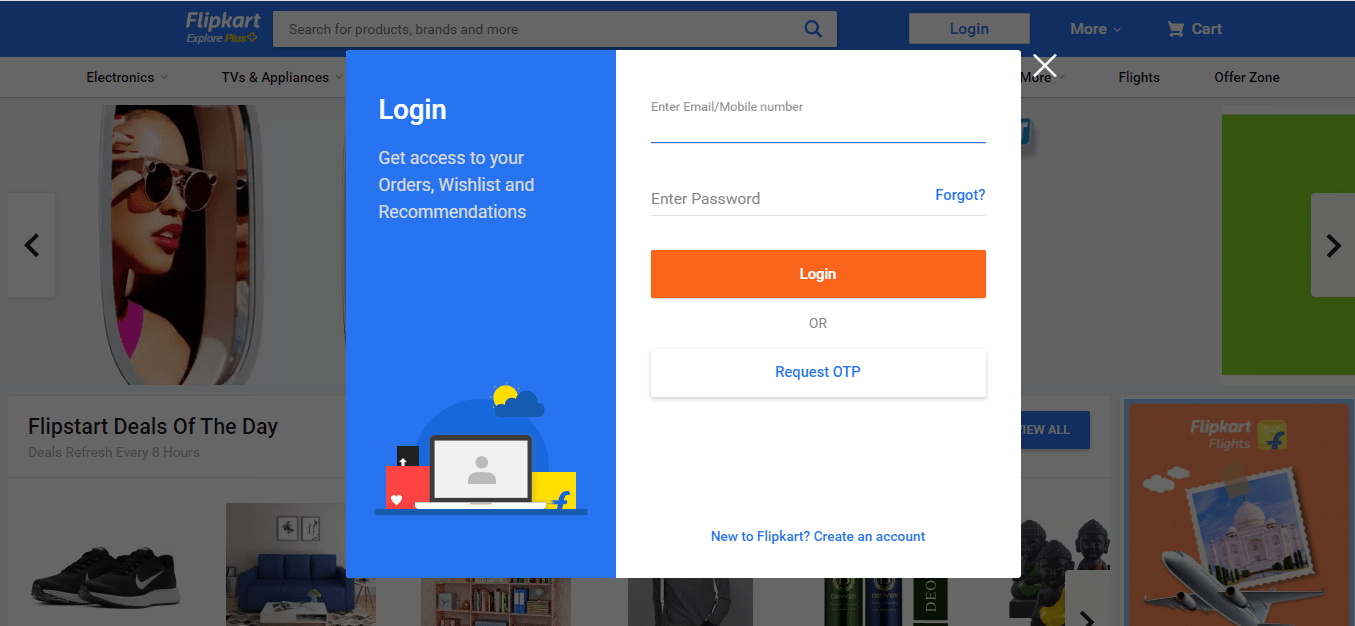 Buyer's profile
The buyer's profile gives users a better experience. As they can check their past orders, change language, see the notifications, and so on.
Product search
An e-commerce platform can not exist without a search feature. You'd better add advanced search with filters and autocomplete.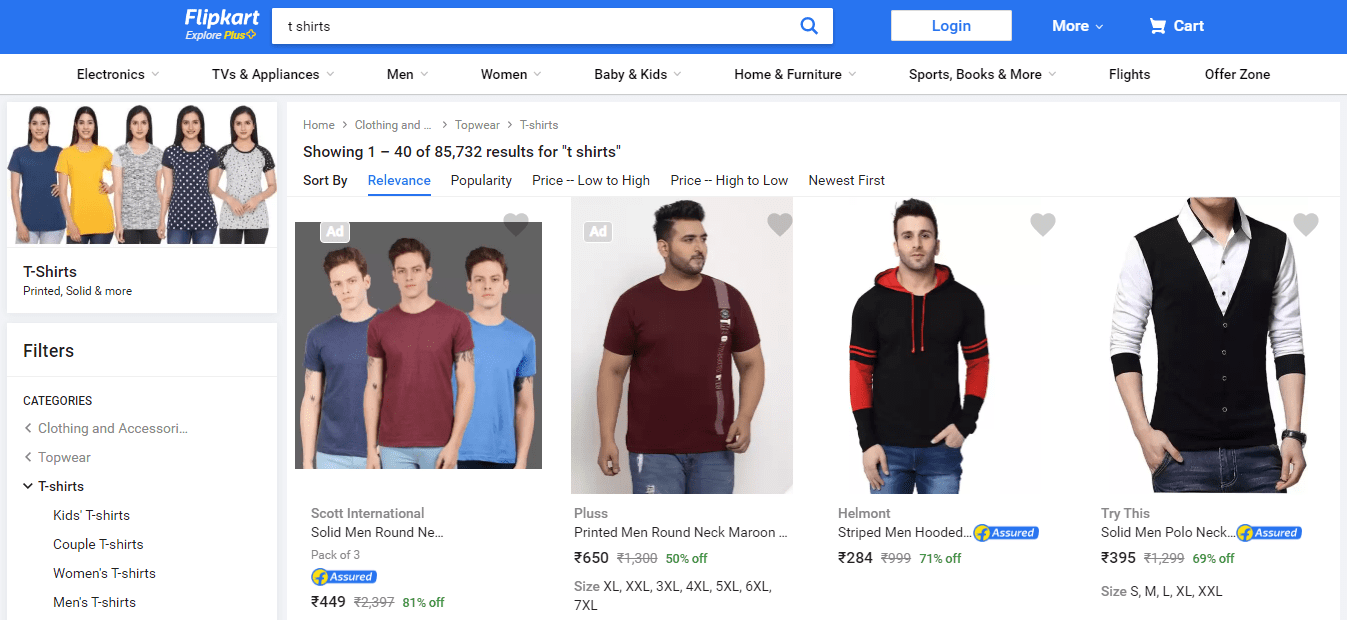 Product page
A page that includes all the information about the item —  images, videos, description, reviews, price, so on.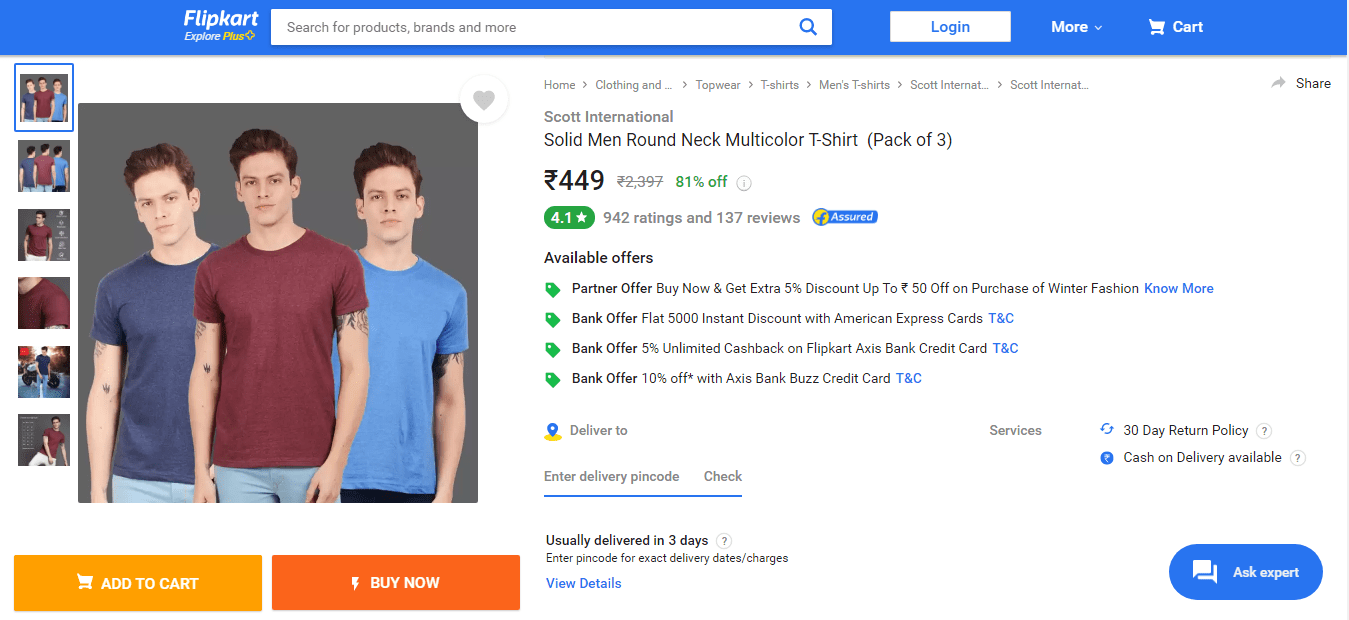 Payment methods
The more payment methods platform has, the more loyal your customers to the e-commerce website are.
Shipping
You need to ensure that people can choose the way of shipping, a comfortable method of paying for it, and see the delivery period.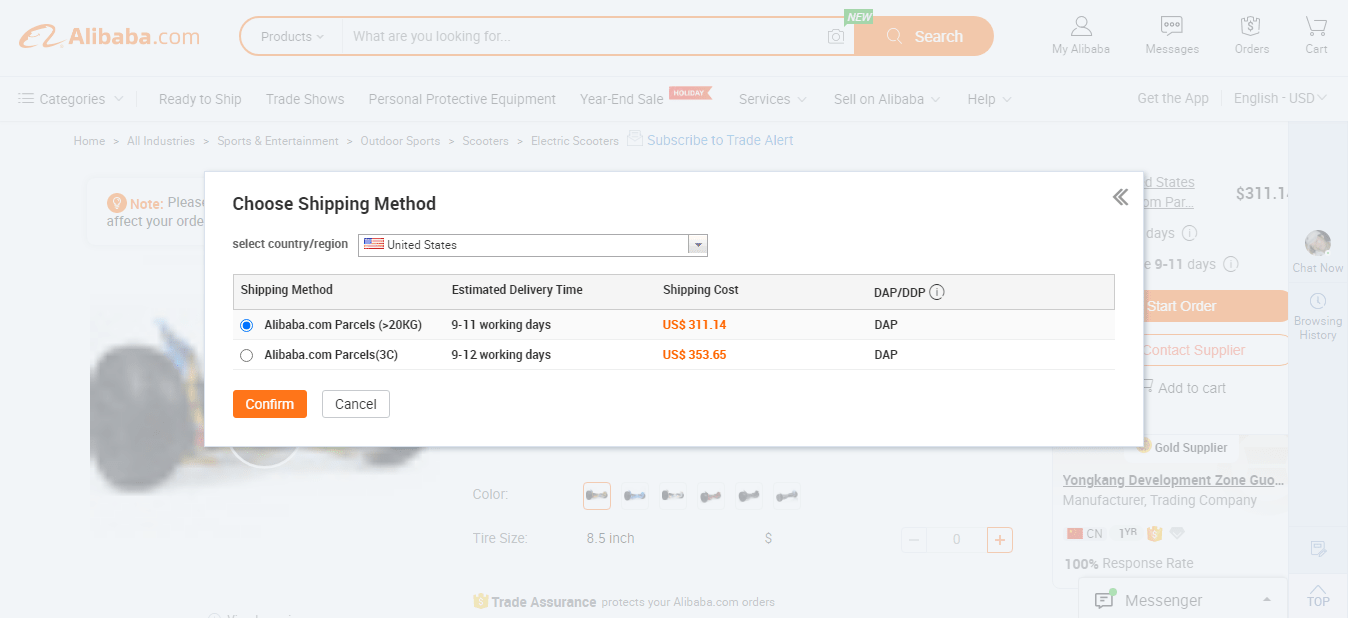 Orders checkout
This feature allows businesses to print order packing slip, add product order's ID, view more details about shipment. Also, this option may be used to contact users and buyers.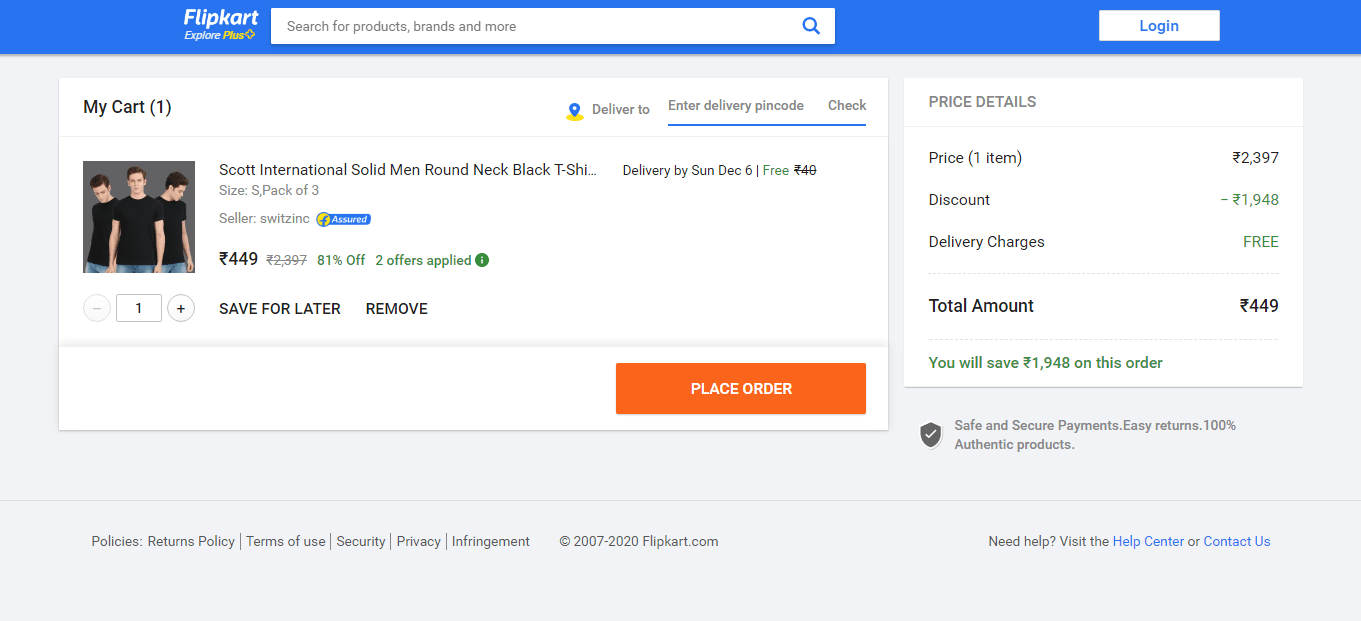 Reviews
Customers need the possibility to leave reviews about the quality of ordered items and service in general. It looks more trustworthy.
Mobile Friendliness
E-commerce websites need to be where their customers are. According to statistics, 52% of all website traffic in 2018 came through mobile devices. So, take care of the mobile version of a website. It has to be quick and comfortable for a seamless user experience.
Features for sellers
Adding and editing listings
It is a simple feature. Due to it customers can add or remove items according to their availability.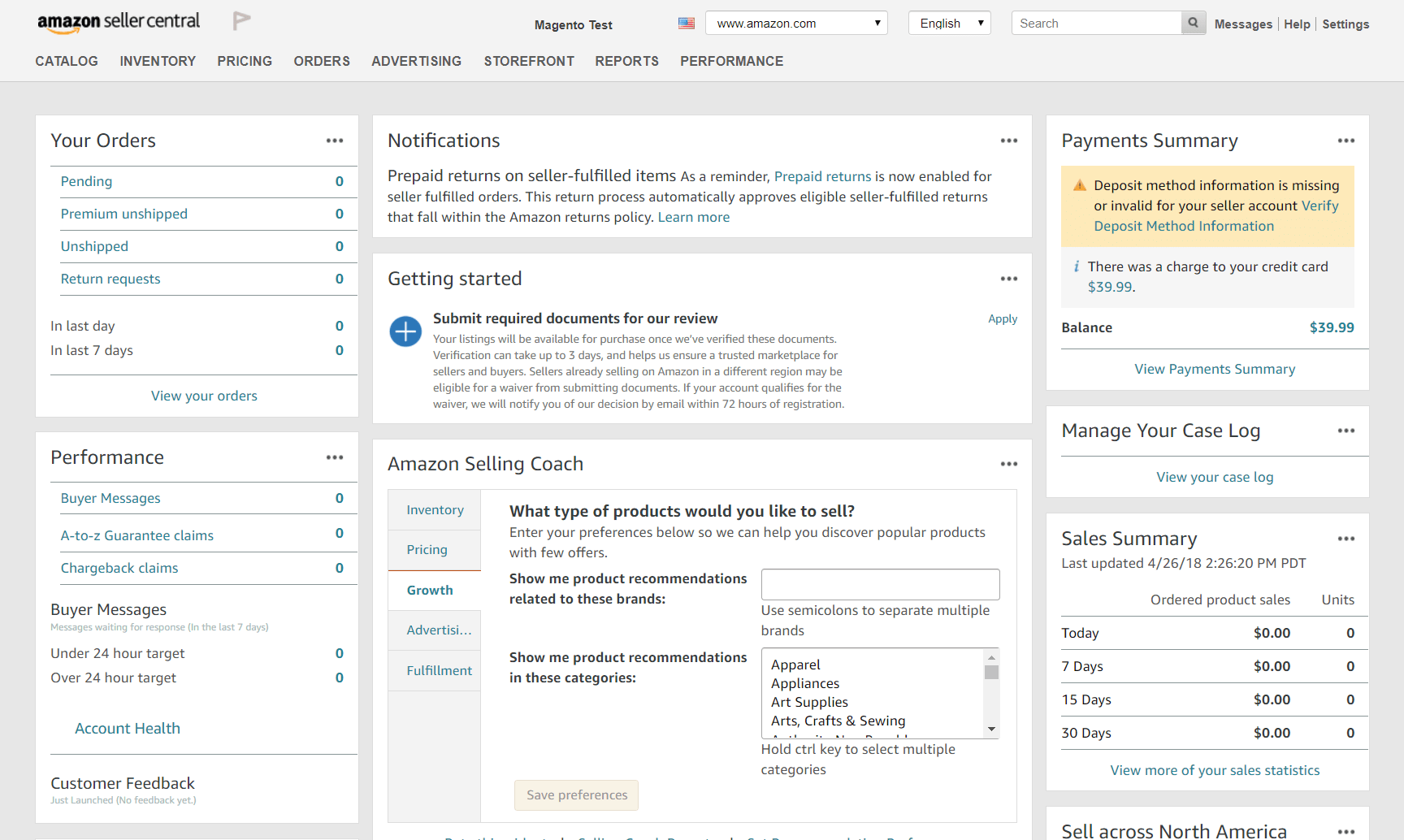 Seller's profile
The seller's profile should be simple with some basic information about them. Customers should also be able to easily monitor the product pages, variety of goods, and so on.
Messaging
An e-commerce website is not only an internet shop. It's an online community. As you understand, the community requires communication. It means that buyers and sellers require the possibility to contact each other. I.e., ask product' details or related questions.
Dashboard
The dashboard feature is needed to show buyers which products have the best and the worst rating, which are best-sellers. In general, it provides a detailed overview of items.
Orders management
This feature provides users complete information about the order from the order till its delivery.
Features for admins 
Dashboard
The admin dashboard has everything for business analysis I.e. buyers demographics, revenue, products that selling the most, and products that don't sell at all. To make your e-commerce website better, you should monitor not only the basic metrics but the advanced ones.
Manage orders
An e-commerce website not only provides a place for buying items but also organizes the data. The order management includes such rates as the total number of purchases, purchase delivery rate, the total value of the orders, and so on.
Reports and Analytics
Analyzing sales reports helps admins to make better recommendations for customers, monitor the revenue, and find ways to grow it.
Customer Care & Support 
A customer support feature is needed for both vendors and customers. It allows people to ask questions, file complaints, and contact marketplace staff. Amazon also has got a list of the most frequently asked questions and answers to them. If users can not resolve their problem via the site, there should be an option to contact a support team by email or phone number.
We have covered the most basic features. But during the development, it may turn out that you want to add something more.
How Can You Make Money With Your E-Commerce website?
There are many ways how you can make money with a marketplace. With the right products, sophisticated marketing tactics, and seller support, your monetization model can help you get an edge over the fierce competition.
Subscription
Amazon offers its customers a subscription that provides people some bonuses. I.e. fast delivering, unlimited reading, and so on. According to Statista, the popularity of this service grows each year.

Advertising
You can provide sellers the opportunity to advertise their products. Thus, the business will increase sales, and e-commerce will have additional revenue.
Commission
In this model, every purchase will be charged. Here, the marketplace gets a share of every transaction made through the seller's account.
Fulfillment And Shipping Fees
It will include packaging & delivery of products purchased online from e-commerce. The portal can either hire third-party courier service providers that pack and ship orders or can deal with the shipping process on its own with a commission.
All of the models are possible to implement. You only need to decide which of them suit the best to your e-commerce.
The pitfalls you may encounter when building a website like Amazon
Knowing your competitors' problems, it's easier to avoid them by yourself. Here are some of today's pitfalls:
☑️Fierce competition
There are lots of marketplaces with huge and extensive audiences. So, it would be difficult to rival them. What should you do? There are two ways. The first is to create a unique offer. The second one is to start like a vertical marketplace instead of horizontal and vertical extend your item range when you get enough customers.
You should pay particular attention to logistics. Even before e-commerce has launched. It's important to think through how exactly the goods will be delivered.
☑️24/7 Customer support
Unlike offline shops, customers can shop from an online store at any time. Thus, having 24/7 customer support is very important.
☑️Prices
As shops that sell everything, Amazon-like e-commerce often lower their prices to attract more customers. Nevertheless, it's a huge challenge: to make the price low and stay profitable.
☑️Variety of targets
As e-commerce sells everything to everyone. It has got a problem with identifying the target audience and creating valuable offers for it.
To face all these challenges, you need a reliable team with consistent delivery. Be sure, you can always rely on Code&Care.
How to make a website like Amazon: Main steps
E-commerce website development consists of 6 steps. Let's look through all of them.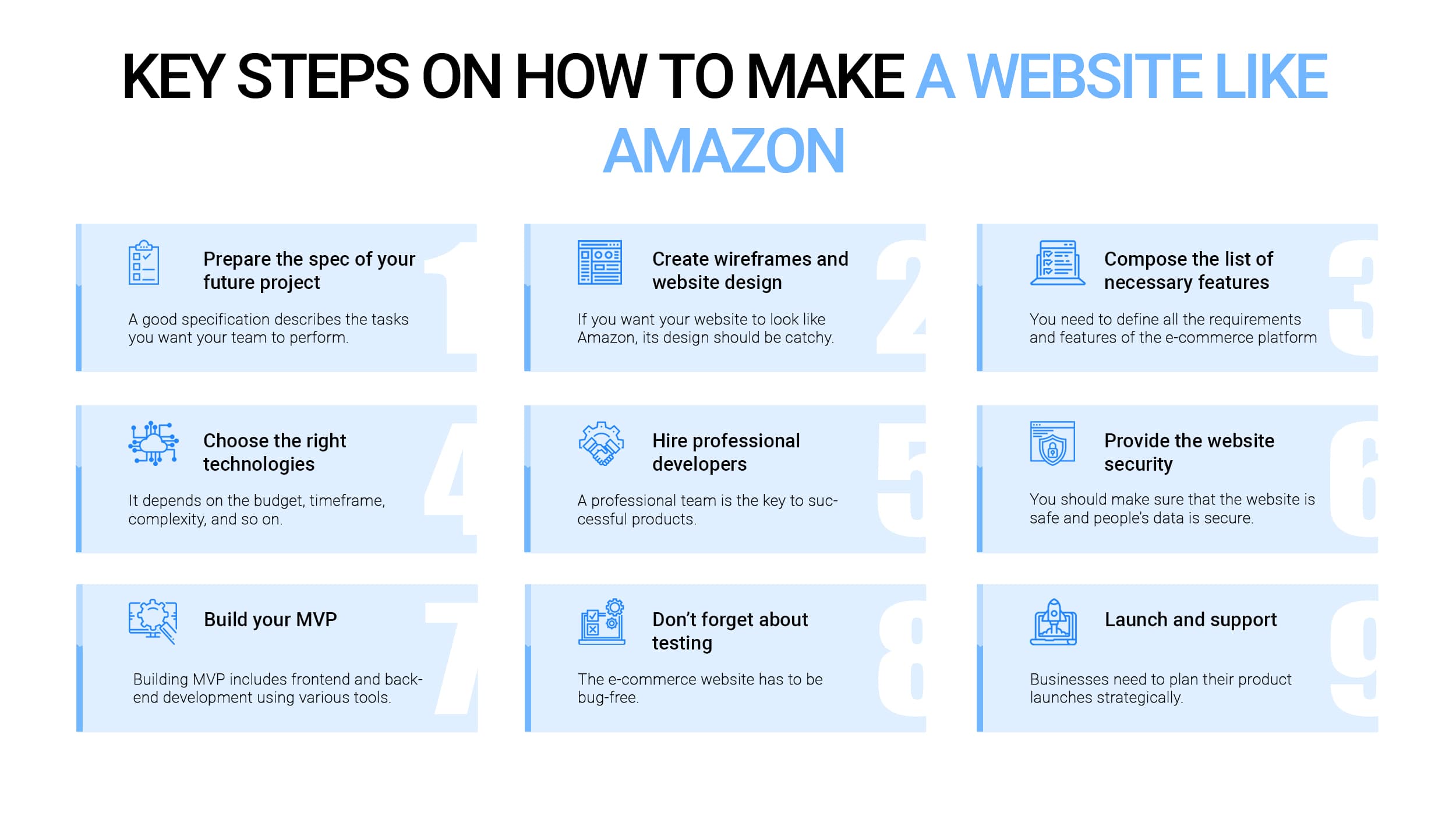 1. Prepare the spec of your future project
A good specification describes the tasks you want your team to perform. Also, it has to include clear guidelines as to what specifically they should do. If the spec is well-written, it will be the source for timeframes of the processes.
2. Create wireframes and website design
If you want your website to look like Amazon, its design should be catchy, UX- friendly, and attract new customers.
3. Compose the list of necessary features
Before the start of the web app development, you should define all the requirements and features of the future e-commerce platform. Some of them were described higher in the article.
4. Choose the right technologies
After composing the list of required features, it's time to choose the right technology stack. It depends on the budget, timeframe, complexity, and so on.
5. Hire professional developers
A dedicated team of developers is the key to successful products. If you need experts who can bring your idea to life, feel free to send us a quote: andrew.gromenko@code-care.pro.
6. Provide the website security
Users need to share their private information. So, you should make sure that the website is safe and people's data is secure.
7. Build your MVP
Development is the most difficult stage. Building MVP includes frontend and backend development using various tools.
8. Don't forget about testing
The e-commerce website has to be bug-free. Thus, you need to take care of testing before launching. Testing performed by QA engineers is a must-have. Apart from that, you need A/B testing.
9. Launch and support
You need to understand the target audience of your app are sellers and buyers. Therefore, promotion should be focused on both groups. The easiest way is an online advertisement. But the ways to attract people may be different. I.e. you can promise the first 1000 users some discounts or membership bonuses.
We discussed the mandatory stages of e-commerce development. Now, it's time to move on towards tech stack choosing.
What tech stack is it best to choose for e-commerce web development?
A tech stack for e-commerce websites may vary depending on specific goals. But we would like to pay attention to the following technologies:
Front-end: JavaScript, HTML5, CSS
Frameworks and libraries: React.js, Vue.js, Angular
Databases: MySQL, MongoDB
3rd parties: PayPal, Stripe
✔Interesting fact. For Amazon-like websites, programmers will probably use some Amazon tools, because they are solid and safe.
How much will it cost to build a website like Amazon?
The cost of an e-commerce website like Amazon may vary depending on the scope of work, tech stack, and location. I.e. in Eastern Europe 1 hour of developer work costs from $25 to $50, in Latin America — from $10 to $25, and in Asia — from $25. An average time of minimum viable product development  (MVP) takes 3 – 6 months.
A rough estimate of basic e-commerce features implementation:
| | | |
| --- | --- | --- |
| Features | Approx development time, hours | Approx. cost, $ |
| Registration and authorization | 34 | 986 |
| Buyer's profile | 30 | 870 |
| Seller's profile | 35 | 1015 |
| Search and filtering | 50 | 1450 |
| Product page | 40 | 1160 |
| Listings management | 150 | 4350 |
| Payment gateway management | 25 | 725 |
| Shipping management | 120 | 3480 |
| Orders checkout | 50 | 1450 |
| Orders management | 100 | 2900 |
| Reviews and ratings | 90 | 2610 |
| Messaging | 100 | 2900 |
| Total: | 824 | 23896 |
How long does it take to build a website? [Estimation examples]
On average, the total cost may start from $20 000 – $30 000. The more accurate you estimate all the details, the more precise cost you will get.
Final Thoughts
So, creating from scratch an e-commerce website like Amazon and Flipkart is a challenging task. You will have to invest many resources in website development and making it stand out. Nevertheless, the right approach is always better than reckless actions that lead to failures and ineffective costs. Furthermore, Amazon launched almost 25 years ago, so it won't be easy to build a similar project and repeat its success. However, this article answers the most common questions that come up about building a website like Amazon.com.
Still, have questions on how to make a marketplace? Feel free to reach out for a consultation.
Also Read:
The 10 Steps Guide On Real Estate Web Development
How to Build Your Own Auction Website Like eBay
How to Build a CRM Software: Types, Features, and Cost
How to Make a Video Calling App Like Zoom and Google Hangouts?