/Services We Provide
Hybrid Mobile App Development Services
Make the difference with the best hybrid mobile app development company!
/Services We Provide
The Code&Care team creates hybrid mobile apps that meet your business needs. Before starting development, we analyze your requirements and carefully select the technology stack.
Our developers work with up-to-date frameworks that create hybrid apps with native qualities and performance. Hybrid app development is flexible and we ensure that our services remain the same.
/benefits
Benefits of Hybrid Mobile App Development
Hybrid app development has a lot to offer. If you choose this approach, you'll get:
/benefits

Fast product maturity

By using a single code base for multiple applications, you can fix bugs and add new features faster. It means your product can mature at an accelerated rate.

Reduced development costs

Code from the same codebase is used across multiple platforms. It means you don't need to build two different native apps. Thus, you cut costs by hiring only one development team.

Fast delivery to market

This approach is ideal for MVP, proof-of-concept, or if you want to outrun your competitors by building a hybrid mobile app.

Easy to upgrade

Compared to native apps, it is much easier to add new features to a hybrid app, and these new features will work across all platforms.

Greater availability

Hybrid apps offer increased visibility as the app can be distributed through both app stores and search engines. They allow you to reach a wider audience.
/why hire us
Why Should You Hire a Hybrid Mobile App Developer?
Attracting as many customers as possible is a key success factor for your mobile app. The hybrid apps we have developed work flawlessly on multiple devices and different operating systems. The Code&Care team is fully focused on creating a solution that meets your requirements.
Our knowledge of robust web technologies and mobile app development ensures that your app gets to market faster at the lowest cost possible without compromising the app's visual design or user experience.
Effective integration

We can offer our services in the form of a seamless integration that will help you work with different devices such as iOS, Android, desktops, and laptops.

/01

Result orientation

If you want to create an app from scratch or branch out its extension across multiple platforms, Code&Care will provide efficient cross-platform app development that fits your budget.

/02

Fast development

If necessary, we can develop a fully working MVP with lightning speed. This, in turn, allows for a faster time to market.

/03

Production server test

To ensure that your MVP runs smoothly in real life and under real conditions, we suggest testing it on our production server.

/04

Continuous support

As you work on your MVP, Code & Care provides ongoing support before, during, and after your application launches.

/05
Code&care
/cutting edge software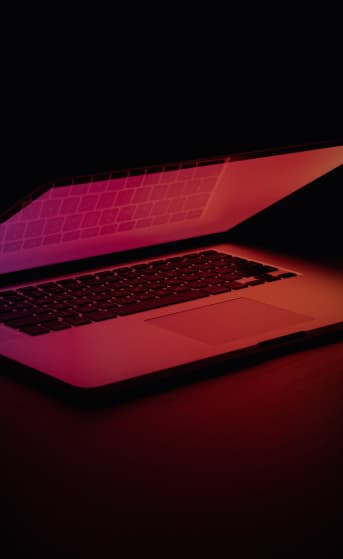 /exeperienced developers
First-class
development services
/industries
Industries We Serve as a Hybrid Mobile App Development Company
The Code&Care team has wide experience in developing solutions for different industries.
/industries
Our Favorite Hybrid Mobile App Development Technologies & Tools
Code&Care uses the best technologies to develop high-performance cross-platform mobile apps:
/code&CARE
React Native
Xamarin
Flutter
Ionic
Cordova
React native

technologies

Xamarin

technologies

Flutter

technologies

Ionic

technologies

Cordova

technologies
React Native
Xamarin
Flutter
Ionic
Cordova
/6 stages
Our Development
Process
Stage 1

DISCOVERY

We start by gathering requirements, analyzing competitors, defining business goals to determine the feasibility of your project.

Stage 2

Hybrid Mobile app architecture

Based on the specifications, a list of use cases, the best conversion path, and screen layouts are generated.

Stage 3

Development process

We implement all the pages and content of your site in the CMS. All web pages and other components of the website are designed.

Stage 4

Mobile app security

Before releasing an application, you must ensure that it is secure enough. Thus, the application must have several systems of protection against possible attacks.

Stage 5

TESTING

Your website goes through a rigorous testing process that tests various aspects, including appearance and performance.

Stage 6

DEVELOPMENT

After successfully creating and testing your app, we will help you deploy it to any platform you want and complete the setup.
/more from
us
More Services We Offer
We are a one-stop-shop for your development needs. Explore some other related services to improve your product design and performance.
/more from
us
FAQ
Which one is more cost-effective: hybrid or native?
Budget constraints are a critical factor in your technology stack decision. At the moment, hybrid mobile app development is taking over. Multiplatform apps are known to be less expensive because they can run on any device from a single codebase.
How do you manage data security in a hybrid app?
Do you offer a service to upgrade your legacy hybrid platform to the latest?
Do I need a website with all the functions similar to my application?